Even though the names sound oh-so-similar, Home Chef vs Green Chef couldn't be more different!
We've tried (and loved!) both and… spoiler alert: we don't think it'll be a difficult choice for you.
Why? Not because one is considerably better than the other, but because they target two very different types of customers.
Keep reading our Home Chef vs Green Chef comparison to understand in which category you fall.
Plans: Two-, four- and six-people plans: all covering from two to six nights.

Customizable as Home Chef or Fresh & Easy, omnivore, carnivore, pescatarian, vegetarian, calorie or carb-conscious
Price per serving: $8.99
Delivery: $6.99 (or $13.99 for the most basic plan)
Recipes per week: Over 20
Plans: Two-people plan: either three or four nights.
Four-people plan: two, three or four nights
Both available as Keto + Paleo, Balanced Living or Plant-Powered
Price per serving: $11.99 or $12.99 for Keto + Paleo
Delivery: $7.99
Recipes per week: Around 9 per plan, but you can branch out
Quick overview: Home Chef, simple & customizable meals
With this Chicago-based meal kit delivery company, your answer is in the name.
With some of the most customizable plans, over twenty different weekly recipes, and several options for ingredient swaps, their focus is on turning even the least experienced cook into a proper chef from the comfort of your home kitchen!
They also offer the option to cater to more household members and for more nights than the average meal kit delivery, including fussy eaters.
Discover more about them in our Home Chef review.
Quick overview: Green Chef, an alternative for specific diets & lifestyles
Acquired by the giant Hello Fresh in 2018 (1), Green Chef is a German-based company that opted for a different approach to meal kit deliveries: instead of trying to please everyone, they focused on some more specific demographics usually forgotten (or given very limited choice) by most of these companies.
In fact, Green Chef present themselves as the #1 meal kit for eating well. Certified organic, they offer plans for people who're following specific diets or doing their best to eat healthily.
See how in our Green Chef review.
Home Chef vs Green Chef: Which 'Chef' Do You Need In Your Kitchen?
There's only room for one… other than you! Here are the main Home Chef vs Green Chef features:
While this brief Home Chef vs Green Chef comparison has probably given you a good idea as to which meal kit delivery is right for you, let's look at different points to be a hundred percent sure.
Meal Plans & Prices
Catering to singles, couples and even much larger households, Home Chef has some of the most varied and customizable plans we've encountered so far, and, trust us: we've tried LOTS of meal kit deliveries!
Not only have they got plans for two, four, and even six people (which is extremely rare in this industry), but they can cover anything from two to six nights a week.
Their customizability doesn't end here: as well as choosing between a traditional Home Chef plan or an even more straightforward Fresh & Easy option, you can select omnivore, carnivore, veggie or pescatarian plans. You also have calorie- and carb-conscious alternatives and, if you have an allergy or just passionately hate a specific ingredient, you can avoid it so as to never find it in your boxes.
To help younger people switch to healthier food, Home Chef even includes a juicy student discount on their first box.
As we're sure you've already noticed, Green Chef offers fewer meal plan options, but we think this is simply because they were clearly designed with a different, more selective type of audience in mind.
While the two-people plan is available for either two or four nights, the family plan for four introduces a three-night option, too.
However, what Green Chef is famous for is its focus on healthy eating: you can choose among Keto + Paleo (with gluten- and grain-free meals), Balanced Living (with a diverse range including meat, seafood and veggie recipes), and Plant-Powered (veggie & vegan).
No wonder Green Chef is one of the best weight loss meal kit services as well as the top pick for the paleo diet!
One thing that disappointed us with both Home Chef vs Green Chef is that, unlike with most of these companies, the price-per-serving doesn't get lower when you add more people or plans. While it's not too bad with Home Chef's $8.99 charge, it can really make the difference with Green Chef's $11.99 or $12.99.
Winner: Home Chef. While we appreciate Green Chef's focus on healthy plans, Home Chef offers many more plan options, higher customizability, and is considerably more affordable.
Ingredients
Home Chef chooses sustainable and mostly local farms and suppliers. While they might include organic produce, it's not guaranteed. We've always received fresh ingredients, but we've noticed that a few customers complained about theirs, so we guess it could be a bit hit and miss.
"Green Chef is also a bit different than its competitors because it's like having your own private sous chef." Forbes (2)
In fact, lots of their ingredients are already pre-cut and sliced to save you even more time. But that's not their main selling point: what matters the most is that Green Chef only relies on organic ingredients that are entirely GMO-free.
Winner: Green Chef. You can't beat the freshest organic produce!
Recipes
Home Chef's recipes are just as easy to describe as they are to prepare: simple, customizable, and varied.
They don't strive to be the most inventive meal kit delivery nor to give you restaurant-like dishes, because they focus on helping even the least experienced chef cook something tasty with minimal hassle, giving them the option to swap ingredients, too.
"We're excited to bring this local-meets-global flavor to our customers across the country." Home Chef CEO, Pat Vihtelic (3)
With around twenty recipes a week, you can create a diverse meal plan. What surprised us the most, though, was the fact that we could add food for other meals or snacks too, from breakfast to desserts.
Bonus points because our first recipe cards came with a binder!
Green Chef obviously prioritizes healthy eating. While they're also fairly global-inspired, we've found their recipes to be more exciting and creative, without really compromising on cooking difficulty.
There are around nine weekly recipes per type of meal plan, making it incredibly easy to stick to a specific diet or lifestyle, but you're more than welcome to branch out, should you ever wish to.
Winner: draw. Home Chef offers more choice and customizability, but Green Chef's recipes are healthier and more exciting. What matters the most to you?
Customizability
If committing to a weekly plan is what's been stopping you from choosing a meal kit delivery, don't worry: both Home Chef and Green Chef offer customizable subscriptions, allowing you to edit or pause your weekly box whenever you want.
Both websites have a clear interface that facilitates the ordering process, but with Green Chef it's obviously easier to stick to a specific diet and you get many more nutrition facts.
Finally, while this can really change depending on your area, Green Chef can include a Saturday delivery option as well as weekdays, which might work better for busy professionals.
Winner: Green Chef. They're both highly customizable subscriptions, but the green alternative offers a few more perks.
Packaging
Both Home Chef and Green Chef divide the ingredients per recipe, only insulating those that need it: tidy and practical.
At first, we were a bit disappointed to find more plastic in what should be the greener alternative. However, after looking into it, we found out that this company does indeed put more effort into sustainability: while they both use mostly recyclable packaging, Green Chef is the only meal kit company offsetting 100% of its direct carbon emissions and plastic packaging! (4)
Winner: Green Chef. While we still think they could do with less plastic, we appreciate their commitment to carbon offsetting.
Our final verdict: Home Chef vs Green Chef? There's only room for one sous-chef in your kitchen...
… And that should probably be Green Chef! Well, we'll be honest: it depends.
Overall, we believe that Green Chef is a better choice because it relies on organic ingredients, offers healthier plans that cater to specific diets or lifestyles, and is more committed to sustainability. However, we can't deny that it's more expensive than most meal kit deliveries.
We believe it's the best choice for couples or small households that are trying to eat better food and are happy to invest in this life-changing decision.
On the other hand, don't get us wrong: Home Chef could be an absolutely unbeatable choice for you if you'd rather rely on simpler but more customizable and affordable recipes.
FAQs
1. Is Green Chef the same as Home Chef?
No, Green Chef is not the same as Home Chef. Despite the similar names, they're two separate meal kit deliveries: Green Chef (actually owned by Hello Fresh) focuses on healthy eating and diets; Home Chef, on making simple but customizable recipes accessible to everyone.
2. Do you have to cook Green Chef?
Yes, you definitely have to cook Green Chef because it's a meal kit delivery service, not a delivery of pre-cooked or ready-meals. You always receive fresh ingredients in the exact amounts you need for each recipe, so you're really saving a lot of time.
3. Why is Green Chef so expensive?
Green Chef is more expensive than the average meal kit delivery because they only ever use organic ingredients and they offer more options for very specific types of diets, such as paleo.
4. Is Home Chef worth the price?
We believe that Home Chef is definitely worth the price if you're looking for a meal kit delivery service that focuses on simple recipes rather than the fanciest restaurant-style dishes, especially one that lets you customize them.
---
References:

1. (n.d.). (2018, March 2018). HelloFresh Acquires Green Chef. Retrieved from https://www.hellofresh.com/press-6/

2. Schatz, R. D. (2016, May 20). Meal-Kit Bubble? Organic Startup Green Chef Unveils New Vegan Menu As Competition Heats Up. Retrieved from https://www.forbes.com/sites/robindschatz/2016/05/20/bubble-time-organic-meal-kit-company-green-chef-unveils-new-vegan-menu-as-competition-grows/?sh=33bcc0a32bef

3. Hines, M. (2018, March 29). Home Chef's secret meal kit ingredient? Chicago. Retrieved from https://www.builtinchicago.org/2018/03/29/pat-vihtelic-home-chef-ceo-interview

4. Straus, K. (2019, September 25). Green Chef Strengthens Sustainability Commitment with Launch of Plastic Offset Program. Retrieved from https://www.bloomberg.com/press-releases/2019-09-25/green-chef-strengthens-sustainability-commitment-with-launch-of-plastic-offset-program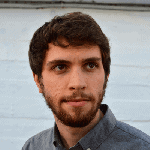 Not all meal kit companies are equal, and Garrett's on the hunt to see which ones have the freshest ingredients, the best tasting recipes, and the clearest cooking instructions.