HelloFresh overtook Blue Apron in 2018 to become the largest meal kit company in the US—and it's not hard to see why. Their website is captivating, their reviews overwhelmingly positive, and their food… well… we had to try it out for ourselves.
We ordered a couple HelloFresh meals on our own dime. We were never contacted by HelloFresh to complete this review. All comments are fair and transparent.
In this honest review, we'll cover…
How HelloFresh is different from most other meal kits
What the cooking experience was like for these recipes
Who will love HelloFresh—and who won't
Let's start by comparing HelloFresh to other meal kits.
How Is HelloFresh Different?
At just $9.99 per serving, HelloFresh recipes are on the less expensive end for meal kits. This is largely because they're so big that they can buy their ingredients in bulk (and pass those savings on to you!).
If you order for 4 people, you can get prices as low as $7.47 per serving, making it the most affordable option among major meal kit companies.
Another reason they can afford to go with lower prices is that there aren't as many menu options as some companies: usually around 15. But don't let that scare you away—HelloFresh's reviews are the best in the meal kit industry because the food is so amazing.
The only thing is, HelloFresh is less concerned with specific diets, like vegan and paleo. They certainly have meals that are great for those diets, but they don't make too big a deal about them like Sun Basket does, for example.
If you love wine, HelloFresh also has a monthly box of wine they send your way that are just as delicious as your food (so I've read, but haven't tried myself).
HelloFresh vs Blue Apron, Plated, and Dinnerly
We Tried Two HelloFresh Meals... Here's How It Went
The experience always begins with the unboxing—where you can really tell which company has their act together—and HelloFresh did not disappoint.
Each recipe was carefully divided into brown paper bags with labels on them (much better than just throwing all the ingredients together in the box). The meats were located below the brown bags, wrapped in ice.
We loved how the brown paper bags kept our refrigerator organized. Some meal kits don't do that for you, and they end up taking up lots of storage space.
The recipe cards looked amazing—we couldn't even wait a day to start cooking!
95% of the packaging was recyclable, with the only exception being the gel in the freezer bag. We just squeezed it into the garbage and recycled the plastic it was in.
Meal #1: Sirloin With Chive Butter Sauce, Potatoes, And Salad
We're suckers for great steak, and this sirloin left us satisfied. The butter chive sauce topping was just the burst of flavor and depth the steak needed to shine—and the portion was generous.
We also loved the blood orange salad (it was our first time to try fresh blood orange). The instructions cart told us to simply chop up the orange and toss it into the salad, but I think it would have been tastier to juice half the orange and mix it into the greens for a more evenly spread tang and sweetness.
But the real winner of this recipe was… the parmesan roasted potatoes. Seriously, we could have just eaten an entire bowl of these!
The meal was healthy, delicious, and pretty easy to cook.
Pro Tip: Olive oil is great, but it has a low smoke point (around 200 degrees F). Try using avocado oil (500 degrees F smoke point) instead so that you can turn up your stove really hot for when you sear the steak.
Meal #2: Pulled Pork Fiesta Bowls
We love Southwestern bowl-style recipes, and this is definitely one to repeat! The instructions were fairly straightforward, but we did run into a bit of confusion over a couple things:
The card said 2 limes were included, but we only got 1
The card said 2 packets of stock concentrate were included, but we only got 1
This wasn't a deal-breaker for us—the end result was still rich with flavor—but it did make us wonder if someone hadn't packaged our meal kit correctly.
We tend to over and undercook rice frequently… it's one of our common kitchen mistakes. We just followed HelloFresh's instructions carefully and the rice came out perfectly—that was great.
The rest of the ingredients were easy to prepare. The pork cooked very quickly, the tomato salsa was easy to assemble, and when we put the bowl together, the diverse array of toppings was an excellent touch.
Living in the Southwest, we thought the meal lacked a bit of spiciness, so we ended up mixing in a bit of dry chili powder. With the extra heat added, the meal became a top contender for all meal kit recipes we've tried.
And there was plenty of food, too! We made two meals out of it, which was brought the per-serving price down to $4.98.
The Positives Of HelloFresh
When we considered the positives, it was clear why HelloFresh has become the largest meal kit brand:
The Negatives Of HelloFresh
Though it was overall positive, our HelloFresh experience wasn't perfect, and there are a few negatives to consider:
The Verdict: Is HelloFresh Worth It?
I'll get right to it: we loved our HelloFresh experience.
The food was stellar, the instructions were (mostly) clear, and the prices are almost too good to be true. If we order HelloFresh again, we'll order for 4 people to get the $7.47/serving price so we can have leftovers—worth it!
Most importantly, it was just so easy and convenient. No running to the store, trying to find the right ingredients in the pantry, or looking up recipes online. It was all right there in the fridge, waiting.
We think HelloFresh is a great meal kit for people and families that want affordable, convenient food but aren't too strict about specific diets.
Like most meal kit companies, HelloFresh will let you try their service at a pretty wild discount for the first time. We highly suggest giving it a go.
Get 14 Free Meals + Three Surprise Gifts + Free Shipping
HelloFresh Alternatives
Even with our positive review, it may be worth doing some looking around to find a better fit for you. There are dozens of services, after all.
Blue Apron
Coming in as the 2nd largest meal kit company, Blue Apron is also known for delicious meals at an affordable price. In fact, the service overall is very similar to HelloFresh's experience.
Dinnerly
With meals priced at just $4.99, you can't really beat Dinnerly on price. You have to supply more ingredients (like eggs and flour, for example), but they're things you probably already have around the kitchen.
---
Want to see if HelloFresh satisfies you as much as it did us? Check out their website and see what crazy discount offer they're running right now.
---
You may also check out these additional resources from MealBakery: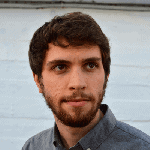 Not all meal kit companies are equal, and Garrett's on the hunt to see which ones have the freshest ingredients, the best tasting recipes, and the clearest cooking instructions.