There's no shortage of meal kit companies trying to be the healthiest, and Green Chef is one of them. We wondered why they're "The #1 Meal Kit For Eating Well" (according to their website), so we went ahead and ordered food for a Green Chef review.
We bought our Green Chef meals at our own cost, without being contacted by the company. This is a fair and honest review of the meal kit.
In this Green Chef review we'll touch on…
If Green Chef really is the best meal kit for healthy eating
How the food tastes
Who will fall in love with Green Chef, and who should probably stay away
Does Green Chef get healthy food right, or is the company overly-optimistic? Let's find out.
How Is Green Chef Different?
Green Chef divides all of its 12-18 recipes into seven diet-oriented meal plans: keto, paleo, omnivore, vegan, vegetarian, gluten-free, and pescatarian. When you pick your weekly recipes, you're shown meals in your selected category first, but you can branch outside them if you'd like.
Granted, this isn't that different from other services that tag recipes with diet options. Green Chef just makes it easier by clearly funneling you to those recipes, rather than making you look through the whole menu to find them.
Prices range of $10 to $13 per serving, depending on your diet plan, and start shipping with six servings.
Green Chef vs Sun Basket, HelloFresh, and Blue Apron
We Tried Three Green Chef Meals... Here's How It Went
To start, our Green Chef box looked like most other meal kit shipments, but then we noticed something: it seemed like there was a lot more plastic packaging, which was a bit of a bummer.
We felt like many of the ingredients could have been doubled-up and pre-mixed to save on plastic. I'm sure they just wanted us to see that we were cooking from raw, unprocessed ingredients, but it seemed like overkill.
Everything looked fresh and delicious, and the plastic was all recyclable anyway, so it wasn't too much of a big deal.
Our package also came with a free gift: VitaCup coffee pods that could be used in a Keurig or just a regular coffee maker. It was a nice treat, but we couldn't say we loved the coffee. Apparently they send a different gift each month.
Meal #1: Creamy Baked Farfalle Pasta
This recipe received some skepticism… who puts corn in pasta? But our worries were misplaced, because the dish ended up tasting amazing, even with the corn (actually, we quite liked it in there).
The mix-match of textures made this a really dynamic recipe, between the tender corn, al dente pasta, soft mushrooms, crunchy almonds, and tangy tomatoes.
Oh… those tomatoes. The recipe has you marinate them in balsamic vinegar before adding them to the pasta. I'll never be the same again.
Meal #2: Black-Eyed Pea Veggie Balls
We grew up hating black-eyed peas. Like, hating them. But we wanted to really put the meal kit to the test: could Green Chef make us love something we've always despised?
We mashed ingredients, formed the veggie balls, cooked them as instructed, and topped them with the corn relish (also something we haven't historically enjoyed).
And then came the moment of truth: I loved the veggie balls, my wife found them acceptable. Green Chef successfully converted 50% of us into black-eyed peas fans, which is pretty good if you ask me.
The broccoli was tender and flavorful and the rice was a good base for the veggie balls. All in all, a very enjoyable recipe.
Pro Tip: Roasting broccoli (or any veggie) offers a ton of flexibility. Add some garlic powder or mix in some chopped onions, roast till cooked or till you've charred the edges—make the roasting process your own and get creative with it.
Meal #3: Toasted Veggie & Lentil Sandwiches
Confession time: we had never cooked lentils before, but this veggie sandwich caught our eye when we were picking our recipes as a healthy alternative to highly-processed lunch meats.
The cooking process was pretty straightforward: mash the cooked lentils, roast the sweet potato fries, marinate the radishes (in white wine vinegar and agave), cook the other veggies, and form the sandwiches on toasted bread.
There was so much food our buns were totally stuffed. The sandwich was really good, with a symphony of flavors ranging from deep and earthy (lentils) to savory (chard) to sweet and tangy (radishes) to creamy and smooth (swiss cheese).
We came out big lentil fans, and have cooked several times with them since!
The Positives Of Green Chef
Here are some of the biggest pros we noticed about Green Chef:
The Negatives Of Green Chef
Let's make sure to mention the few downsides we noticed:
The Verdict: Is Green Chef Worth It?
Would we say Green Chef is "The #1 Meal Kit For Eating Well"? I'm not sure we'd go that far, but we're confident saying Green Chef is in the top 5 best meal kits for healthy eating.
We could tell that each recipe was created with nutrition as the driving factor, which we loved. We actually felt good after eating too, like we'd eaten really balanced meals.
All three recipes tasted great. I wouldn't put any of them at the very top of what I've tasted from meal kits, but we thoroughly enjoyed them nonetheless.
And though we don't actively stick to a diet plan, we appreciated how easy Green Chef makes it to eat diet-specific meals.
We believe Green Chef is a great pick for people who are disciplined about eating a specific diet and want a meal kit company that makes it as easy as possible for them.
Green Chef has a really great discount for first-time customers going on right now. If you want to give the meal kit a go, this is a great time!
Special Discount: Get $125 off, including free shipping!
Green Chef Alternatives
Not quite feeling Green Chef? Here are a few alternatives we recommend.
Sun Basket
Like Green Chef, Sun Basket offers diet-specific meal plans. Their options are a bit different though, including plans like mediterranean, diabetes-friendly, and quick & easy.
Purple Carrot
If you want to try a meal kit that's 100% plant-based, Purple Carrot is the way to go. They have a pretty limited menu (6 options per week), but every recipe is exceptional.
---
Green Chef sound up your alley, or want to learn a bit more? Check out their website for the current menu and newcomer discount.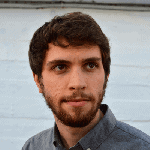 Not all meal kit companies are equal, and Garrett's on the hunt to see which ones have the freshest ingredients, the best tasting recipes, and the clearest cooking instructions.