Not all meal kit companies have a special 'thing' that makes them different or unique, and Home Chef is one of them. Like a few others, this meal delivery service simply relies on a well-crafted meal kit experience, from the moment you open the website till you eat the final bite of the week.
We've been hearing excellent feedback about the service, so we decided to give it a shot for ourselves to write this Home Chef review.
We purchased our Home Chef recipes for ourselves, without being prompted by the company. What you're about to read is fair and honest.
In this transparent Home Chef review, we'll cover…
How Home Chef can offer 26 weekly options
If the food was really as good as everyone says (this might surprise you)
Who will really love HomeChef—and who needs to keep looking
Does Home Chef deliver? Let's find out.
How Is Home Chef Different?
HomeChef reminds us a lot of HelloFresh and Blue Apron—there's not necessarily a single 'thing' that makes it different. Gobble has 15-minute dinners, Dinnerly has $4.99 servings, but HomeChef seems like it's just trying to be excellent without any special gimmick or approach.
The price was standard for the big players: $9.95 per serving, but there's not a discount for ordering extra servings (bummer). You can, however, add as many servings as you'd like without being restricted to the normal plans most companies offer.
Thanks to Home Chef's 'Customize It' feature, many of their recipes can have substitute ingredients, like exchanging chicken for fish. So while there are officially 15-20 recipe options, you can actually create up to 26 unique recipes.
We did see several options for people on specific diets, like vegan and gluten-free, so if that's important to you, HomeChef won't make you go hungry.
Home Chef vs Sun Basket, Gobble, and Plated
We Tried Three Home Chef Meals... Here's How It Went
Home Chef's box was beautiful, but not nearly as beautiful as what we found inside: three recipes individually separated in plastic bags.
We love how easily these kinds of bags store in the fridge—makes it a lot easier to keep up with ingredients. And since there were holes in the bags, our fresh ingredients were allowed to breathe inside.
Everything looked very fresh, as if I had gone to the store and picked out the ingredients myself. Even the hamburger buns looked a step up from the usual standard buns we'd been given by meal kits.
The recipe cards looked really appetizing, but Home Chef did something no other meal kit company has done yet: they sent us a folder to put the recipes in.
The folder was a nice touch—an easy way to save and organize recipes over time. We ended up taking the recipes out during cooking because they were easier to read that way, but the folder is great for long-term recipe storage.
Meal #1: Acapulco Beef Burger
We've tasted four burgers in the last month from various meal kits, but this one reigns as our favorite (so far). The tangy chipotle mayonnaise is the perfect usher for the rich grass-fed meat patty topped with mozzarella and fresh pico de gallo
It was clear Home Chef gave us the good stuff with the buns. Yup, sure enough—the buns were a lot tastier than the buns given to us by other meal kits (like we anticipated when we first saw them).
All the instructions extra clear, but the "before you cook" section was much appreciated and really made the recipe card stand out as user-friendly.
Meal #2: Yogurt Penne Alfredo
Oh, man. This meal was finished in record time. There was zero doubt that this recipe was exceptionally good. Even though the portions were fairly large, we couldn't leave any for leftovers (no, really, we tried… and failed).
The simple cooking instructions also meant it also a fairly quick meal, taking just 25 minutes to cook from start to finish. That was a pleasant surprise!
Pro Tip: Salt to taste throughout the cooking process, and don't forget to account for ingredients that may already be savory without adding salt, like the sun-dried tomatoes and crispy onions.
Meal #2: Buffalo Turkey Meatballs
While we did enjoy this recipe, it didn't stand out compared to the other two meals. The cauliflower and homemade ranch sauce were delicious. The buffalo sauce atop the turkey meatballs was tasty, but not wonderfully bold.
It was also the smallest of the three meals, leaving us still a bit hungry afterward. I double-checked Home Chef's website, but nothing on there indicated that it would be a lighter meal.
That being said, it was still very good—just not exceptional like we were expecting after the other two recipes.
The Positives Of Home Chef
From the moment we got on HomeChef's website, we realized there were some significant positives to the service:
The Negatives Of Home Chef
We did notice a few negatives we thought worth mentioning, however:
The Verdict: Is Home Chef Worth It?
Even though Home Chef didn't have a unique approach to the whole meal kit game, it was anything but mediocre or predictable. Every moment we spent with Home Chef felt well-planned and carefully thought out.
The website worked flawlessly, the packaging was mindfully put together and easy to store in the fridge, and two of our three meals were insanely good.
Overall, our experience was highly positive.
We think Home Chef is a great option for people who want a well-crafted meal kit experience, and aren't into the unique gimmicks of some companies.
If you want to give Home Chef a go, they're always offering some crazy discount to let people try it without having to put as much money down. This could be your chance!
Home Chef Alternatives
If Home Chef still doesn't feel quite right for you, no worries. There are a bunch of options to consider. Here are a few you may like.
Dinnerly
With servings for just $4.99, Dinnerly's hard to beat if your budget is hurting. It's a slimmed down experience overall, but one still worth considering if $9.95/serving isn't feasible right now.
HelloFresh
A big rival of Home Chef, HelloFresh also focuses on creating a stellar meal kit experience from beginning to end—and they also reduce serving prices based on servings ordered.
---
Think Home Chef is the right meal kit for you (or just want to try it once)? Check their website to find the current special for first-time customers.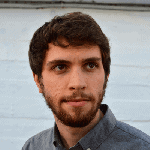 Not all meal kit companies are equal, and Garrett's on the hunt to see which ones have the freshest ingredients, the best tasting recipes, and the clearest cooking instructions.