Can't decide between Sunbasket vs HelloFresh? That's totally understandable: they're both very appealing (and tasty) meal kit deliveries with a few common features.
However, since we've tried both, we can promise you that they actually result in rather different experiences and, depending on the plan that's most suitable to you, cheaper or more expensive solutions.
Read our Sunbasket vs HelloFresh comparison to figure out which meal kit delivery can actually make your life easier.
Which one will it be?
Plans: Two- and four-people plans: between 2 and 4 nights. They can be chosen as a Paleo, Vegetarian, Lean & Clean, Gluten-Free, Carb-Conscious, Mediterranean, Fresh & Ready, Diabetes-Friendly, Pescatarian, or Chef's Choice option
Price per serving: $10.99-12.99
Delivery: $6.99
Recipes per week: Over 20 overall
Plans: Two people: between 3 and 5 nights.
Four people: between 2 and 4 nights. They can be chosen as Meat & Veggie, Veggie, Family-Friendly or Quick Cook, with Calorie Smart option
Price per serving: $7.49-8.99
Delivery: $7.99
Recipes per week: Around 20 for the main plan, fewer for others
Quick overview: Sunbasket, a healthy and customizable meal kit delivery
Sunbasket is famous for its organic and customizable approach to meal kits, as well as for the fact that it targets the health-focused customers forgotten by most competitors.
"We are solving an unmet need. It is challenging if you want to cook paleo or gluten-free." Adam Zbar, founder (1)
Their wide range of plans and diets translates into higher prices compared to your average meal kit delivery, but also in a culinary dream come true if you have a few specific food requirements.
While Sunbasket can work for single professionals too, we especially recommend it to couples or small families who prioritize organic produce, customizability or a specific dietary lifestyle.
You can read more about it in our Sunbasket review.
Quick overview: HelloFresh, the largest meal kit delivery
Even though we love Blue Apron too, we weren't exactly surprised when this German company stole its spot as the largest meal kit delivery in the US (2). After all, HelloFresh takes practicality to the next level, making cooking time fun! (3)
"We also continue to lose more and more the ritual of gathering family around the dinner table, which for me is such an important piece of family life." Uwe Voss, COO
Discover what makes it special in our HelloFresh review.
For now, we'll just say that it's a fantastic budget-friendly solution for busy single professionals, couples, small families and even student houses that haven't got many dietary requirements.
Sunbasket vs HelloFresh comparison: customizability or practicality?
Not as similar as you thought, right? But let's see what all this means for your dinner.
Meal Plans & Prices
Both Sunbasket and HelloFresh offer a four-people plan that can cover anything between two and four nights a week. While Sunbasket's two-people option also targets the same number of dinners, HelloFresh's ranges between three and five, which can make it more appealing to busy couples.
However, the main difference between Sunbasket and HelloFresh is that the former caters to health-focused customers with specific dietary requirements. That's why its plans are available as Paleo, Vegetarian, Lean & Clean, Gluten-Free, Carb-Conscious, Mediterranean, Fresh & Ready, Diabetes-Friendly, Pescatarian, or Chef's Choice. Sunbasket is actually one of the best paleo and weight-loss meal kit deliveries, too!
This impressive array comes at a price, though: its $10.99-12.99 price-per-serving is more expensive than most competitors, especially when you factor in an extra $6.99 for shipping costs.
Intrigued by Sunbasket's plans but not sure as to whether they're worth the money for you? They usually have great discounts for first-time subscribers, so giving it a try won't hurt your wallet.
HelloFresh chose a different approach. Although it still lets you choose among Meat & Veggie, Veggie, Family-Friendly and Calorie Smart plans, it's more popular with households that haven't got many dietary requirements.
The price difference is also remarkable: while the shipping fee is one dollar more expensive than Sunbasket's, the price-per-portion is only $7.49-8.99. No wonder it's one of the best meal kit deliveries for singles!
They've also thought of students on a budget, who can swap basic meals and microwave dinners for exciting HelloFresh dishes at a 50% discount.
Winner: draw. Sunbasket's plans are certainly more exciting and inclusive, but HelloFresh's affordability makes it a more suitable option for more households.
Ingredients
HelloFresh prides itself on the freshness (obviously) and quality of its produce as well as sustainability and transparency when it comes to farms. They even list the provenance of each ingredient on their nutritional information sheets!
Still, Sunbasket goes one step further. Not only is its produce 99% organic, but they'll only send you 100% GMO-free ingredients and hormone-free meat.
Winner: Sunbasket. While HelloFresh can contain organic ingredients, Sunbasket makes them a priority.
Recipes
Sunbasket and HelloFresh offer around twenty new recipes every week: no matter which meal kit delivery service you opt for, you'll be spoilt for choice!
Sunbasket relies on the creativity of their in-house chef Justine Kelly, but she always consults a team of nutritionists to ensure that each recipe contains the right number of calories and matches a specific diet.
We'll be honest: you'll probably struggle to choose as there are so many exciting options! Luckily, they send you a booklet with all the recipes for that week instead of the usual cards for the ones you selected, meaning that you can still attempt them on your own.
Sunbasket's recipes are more customizable too: you can add meat to vegetarian dishes, swap the main protein (e.g. salmon instead of pork) or upgrade to specialty meats. On top of that, you can add recipes for breakfast, lunch or snacks, and even opt out of specific ingredients.
HelloFresh's recipes aren't as customizable but they're just as exciting, varied and straightforward, usually resulting in restaurant-worthy dishes.
Some of them can take slightly longer than Sunbasket's, but it really depends on the recipe and your experience.
Keep in mind that with both Sunbasket and HelloFresh you'll need to have salt, pepper, oil and butter at hand.
Winner: Sunbasket. Both meal kits offer a wide choice of fairly easy and mouthwatering recipes, but you can personalize Sunbasket's meals even further.
Customizability
You don't have to worry about committing to a plan for a set period of time: both Sunbasket and HelloFresh allow you to pause, edit or even cancel your subscription through their websites and apps.
Even though HelloFresh guarantees deliveries on three different weekdays to all customers while Sunbasket usually covers four, many areas actually have a seven-day cover. HelloFresh's website is also much easier to navigate.
Sunbasket, however, offers more possibilities when it comes to customizing your dining experience. For example, you can add more ingredients, sauces, or even bottles of wine.
Winner: draw. HelloFresh makes it easier to create your weekly plan and arrange a suitable delivery, while Sunbasket can allow you to create your dream dining experience.
Packaging
Both Sunbasket and HelloFresh send you all the ingredients pre-portioned per recipe: all you have to do is take the right bag out of the fridge when you decide which meal to cook. How practical is that?!
While they both rely on mostly recyclable packaging and a mixture of new and already recycled fibers, we thought that Sunbasket used a bit too much plastic, especially since they position themselves as a more sustainable meal kit delivery.
Winner: HelloFresh. As plastic is harder to recycle, we appreciate the fact that they use less of it.
So, which is better: Sunbasket vs HelloFresh?
We think that, overall, Sunbasket is better than HelloFresh: they offer more plans that cater to different dietary needs, prioritize organic ingredients and hormone-free meat, and offer more customizable recipes with lots of add-ons.
(Save $35 off Plus 4 Free Gifts and Free Shipping on Your First Order)
This makes them, without a doubt, a more suitable option for anyone who's got specific food requirements or is following a diet, and especially couples and families who're happy to invest a bit more money in a healthier lifestyle.
At the same time, we still think that HelloFresh could be a much better choice for you in several instances.
First of all, if you're either a meat-eater or vegetarian without many dietary needs, we believe there's no major reason to pay more money unless you're after a higher degree of customization.
HelloFresh's plans are also better-suited for single professionals, couples who wish to cover more nights, families on a budget, and student houses.
(Save $80 in total over your 5 deliveries, including free shipping on the first box!)
Truth be told, both Sunbasket and HelloFresh are great meal kit deliveries, so it all depends on what you want to prioritize!
FAQs
1. How much does Sunbasket cost a week?
Sunbasket can cost between $58.95 and $214.83 a week (shipping costs included) depending on how many people and nights you include.
2. What is the Sunbasket diet?
Sunbasket offers plans for different diets as well as specific preferences: Paleo, Vegetarian, Lean & Clean, Gluten-Free, Carb-Conscious, Mediterranean, Fresh & Ready, Diabetes-Friendly, Pescatarian, or Chef's Choice, with lots of vegan options, too.
3. Is shipping free with HelloFresh?
No, shipping isn't free with HelloFresh, but it's always a standard fee of $7.99.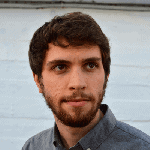 Not all meal kit companies are equal, and Garrett's on the hunt to see which ones have the freshest ingredients, the best tasting recipes, and the clearest cooking instructions.