There are dozens of meal kit delivery services in the country, but few have attracted as much attention as Sun Basket. This health-oriented service has made waves, especially among people with strict vegan, paleo, and gluten-free diets. So even though we don't follow a specific diet, we knew we had to try it out.
We ordered Sun Basket ourselves, without being prompted by the business. We assure that this is a fair, no-funny-business review.
In this honest Sun Basket review, we look at…
How Sun Basket is different from other meal kits
Our experience cooking and eating Sun Basket meals
Who we think Sun Basket would be a great fit for
Let's hop in!
How Is Sun Basket Different?
It's pretty clear from their website that Sun Basket prides itself on being very friendly to strict diets, like paleo, gluten-free, vegan, vegetarian, 'lean and clean', pescetarian, and even Mediterranean.
The website feels like they prioritize sustainability and clean eating more than some of the other services we've looked at as well. The recipes are developed by Sun Basket's in-house chef, Justine Kelly, and contain no more than 800 calories per serving.
All of the ingredients included in each meal kit are 100% GMO-free, 99% organic, and raised without antibiotics or hormones (for the meat).
One thing that stuck out is that Sun Basket deliveries include a minimum of 3 meal kits, but it seems most meal kit services have a 2-meal option.
Sun Basket vs Blue Apron, Plated, and Hello Fresh
We Tried Three Sun Basket Meals... Here's How It Went
We were surprised to find that Sun Basket's meals were a little more expensive per serving than most of the other meal kits, but it actually made us more curious. Could Sun Basket win us over, even with the slightly higher price?
The unboxing experience was very pleasant. We unwrapped the insulation, pulled out the three brown bags full of ingredients (separated by meal), grabbed the chilled meats, and finally pulled out the ice pack. Everything looked fresh—like we had picked it out at the grocery store ourselves that day.
A recipe booklet included all the recipes for the entire month—we just had to go in and find the meals we chose when it was time to cook.
It felt like a lot of packaging to ship the food (it always does with meal kits), but thankfully, 95% of it was recyclable. The only non-recyclable part was the gel from the ice pack, which was just squeezed into the garbage.
Meal #1: Chicken Pozole Verde With Tomatillos And Green Chiles
The first meal we cooked up was the chicken pozole, a tangy, filling Mexican stew flavored by cilantro, lime, tomatillos, and green chiles.
The cooking process was pretty easy: chop the veggies, sear the chicken, then add all the ingredients and water to form the stew. From start to finish, it took roughly 30 minutes.
The meal itself tasted incredible once we had seasoned it properly with quite a bit of salt and pepper (don't be shy here).
The cilantro-lime dynamic really got our taste buds going, and the stew actually lasted us three servings instead of two because the hominy was so filling.
Pro Tip: Sun Basket meals sometimes come with sauces and marinades, but they tend to be pretty low on sodium so that you can season to taste. Make sure to add plenty of salt to bring out those rich flavors.
Meal #2: Pan-Seared Steaks With Chimichurri And Citrus-Walnut Salad
Sun Basket called this meal 'super speedy', and they were right! It only took us 20 minutes to sear the steak and whip up the salad.
Making the top sirloin steak was pretty self-explanatory. We seasoned generously with salt and pepper and seared it on a large frying pan for about 9 minutes (medium). Then we simply spooned the premade chimichurri sauce on top when it was time to eat.
The salad was a breeze—just a lot of chopping. Lettuce, arugula, walnuts, and tangerines make a great combo. And that cinnamon vinaigrette! Just wow. We rounded out the meal with a glass of Malbec wine to make it a true Argentinian meal!
Once again, this stunningly fast, easy, and delicious meal lasted three servings.
Meal #3: Kimchi Fried Rice With Peas And Eggs
We like to cook a vegetarian meal at least once a week, and since this one was deemed a 'customer favorite', it seemed like a good one to try.
As instructed, we chopped up the onion, bok choy, and kimchi (pickled veggies) and stir-fried them in the included seasoning blend as the rice cooked. Once the rice and vegetables were ready, we mixed it all together and then topped each of our servings with a sunny-side-up egg.
This stir-fry had the perfect balance of crunchy vegetable and soft rice—and the slightly-runny egg really rounded out the bright tang from the pickled kimchi in a pleasant way. It was probably our least favorite of the three recipes, but still a winner in our books.
And, of course, it lasted three servings!
The Positives Of Sun Basket
From the moment we unboxed the ingredients, it was clear that Sun Basket has gotten several big things right.
The Negatives Of Sun Basket
We did see some drawbacks to Sun Basket when we tried it. Nothing too big, but still worth mentioning.
These negatives didn't kill our experience, but we could see the pricing being a significant issue for people who are on tighter budgets.
The Verdict: Is Sun Basket Worth It?
We knew going in that Sun Basket is well-beloved, but we didn't really expect to fall in love ourselves. The healthy meals were right up our alley, the cooking experience was fast, the instructions were clear, and the food was definitely restaurant-quality.
But, of course, the biggest benefit was the convenience. We had six (but really nine) servings of fresh food delivered to our doorstep and we didn't have to leave the house. And the crazy thing was… we were dangerously low on groceries otherwise—but we weren't stressed about going hungry at all!
The food was just there. And we knew it was going to taste great.
Sun Basket is an A+ meal kit delivery service. Like all services, it makes healthy home cooking amazingly convenient and simple, but it's obvious it's especially great for people that stick to pretty specific diets.
Sun Basket is always running a great special for first-time subscribers (we got $40 off our first delivery), so check out their website to see whatever insane discount they're offering now.
Sun Basket Alternatives
Don't be afraid to do some looking around—there are dozens of meal kit delivery services. Here are some of the other services that seem like worthy Sun Basket alternatives.
Green Chef
Green Chef is possibly Sun Basket's greatest rival. They both go for clean, green eaters very obviously on their websites, with special meal plans for paleo, vegan, pescetarian, and other eaters. At $11.99 per serving, it's the same cost as Sun Basket. In fact, the two services seem so similar that it's kind of hard to tell what the main difference is.
Plated
Plated actually seems a lot like Sun Basket, but a little less focused on special diets. The price is also slightly higher ($11.95 per serving) but the smallest box is four servings, instead of six. Plated is often highly-rated among meal kit services.
---
Want to give Sun Basket a spin and see if it's the best meal kit for you? See their current discount, give it a shot, and let us know how it goes!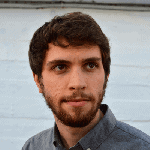 Not all meal kit companies are equal, and Garrett's on the hunt to see which ones have the freshest ingredients, the best tasting recipes, and the clearest cooking instructions.