It only takes 2 seconds to see why Gobble is becoming so popular from their website: they say you can make dinner in just 15 minutes. Of course, we had to test it via a Gobble review and see if that claim is really true.
We ordered Gobble recipes out of our own pocket—the company never asked us to. We assure that this review is transparent and fair.
In this honest Gobble review, we'll touch on…
The main ways Gobble is different from other meal kits
If the 15-minute dinner claim is true
Whether it means a sacrifice in food quality
And who Gobble is a great fit for
Let's find out: is Gobble really as good as the website makes it sound?
Order Gobble today & get your first two boxes of 6 meals at $36 each with code: WIN2021. Offer valid until 1/1/22! - Click Here to Get Started.
How Is Gobble Different?
The big thing that sets Gobble apart is the time it takes to make dinner: just 15 minutes (so they say). Instead of sending you whole ingredients, Gobble veggies and meats come pre-chopped, sliced, and measured.
That cuts a lot of prep work time, and it also means fewer dishes (yes!).
Gobble also has a variety of diet-specific recipes, so if you're going vegetarian or dairy-free, you'll be able to find a few options for you.
There's also a Gobble Lunch Box option for meal-preppers out there. This offering is pretty unique—we haven't seen any other company offer to help with meal planning for weekday lunches.
Each week, we'll deliver a spread of healthy and delicious recipes that are designed to batch cook in 90 minutes. You'll have six grab-and-go lunches ready for the busy work week.
But for the sake of this review, we'll stick with their main meal kit plan: 15-minute dinners.
Gobble vs Blue Apron, Sun Basket, and HomeChef
We Tried Three Gobble Meals... Here's How It Went
As soon as I opened the Gobble box, I had a sigh of relief.
All the ingredients were neatly organized by recipe in plastic bags. I literally just transferred them from the box to the fridge and dropped the proteins in the meat drawer—so easy!
The outward-facing recipe cards made it easy to see which bag contained each recipe, and it made everything look very appetizing.
We easily recycled the cardboard box, the insulation, and the freezer pack (after we drained the freezer gel into the trash). Nice!
Meal #1: Chicken Tikka Masala with Garam Masala Rice & Cucumber Salad
We timed every Gobble meal to see if we could really make them in 15 minutes. This recipe took exactly 23 minutes. A few minutes over 15, but still very fast!
The cooking process was very straightforward and simple. Gobble broke it down into just three steps, so it was easy to follow along.
We loved how the chicken was pre-cut. We were able to drop it directly into the skillet, rather than having to dirty a cutting board and knife with raw meat juices (those are the worst).
The final meal was great—with the exception of the salad. We added too many shallots because we didn't read carefully enough where it says to "add shallots to taste".
Pro Tip: Pay attention to the instructions! Don't be like me and put all of the shallots in the salad only to discover it's way too shallot-y.
Meal #2: Pumpkin Gnocchi with Butternut Squash & Apple
We freaking loved this meal. It was one of our favorites—out of all meal kits!
The vegetables were fresh, the gnocchi was tender, the mozzarella was stringy, and the sweet apple cider sauce was just the right way to wrap it all together.
Once again, the cooking process was a breeze (especially since the veggies were pre-cut for us). The gnocchi only needed a 30-second swim in boiling water, and most of the veggies were just sauteed in the skillet for a few minutes.
It took us 21 minutes to make this meal… so worth it! It really did taste like something we'd order at a fancy brunch restaurant.
Meal #3: Harvest Dinner Vegetable Skillet with Smoked Gouda Omelette
I never would have thought of mixing smoked gouda with fresh chimichurri. Now I'll never be able to forget it—it was incredible.

We were concerned about the pre-whipped eggs, but they turned out to taste just as fresh and delicious as a just-cracked egg at home. Gobble really knows how to keep everything high-quality, even though they do most of the prep work.

This recipe turned out to be a decent size, so we were able to save some leftovers (YES!) for another round of meals, bringing down the per-serving cost slightly.

This one took the longest at 26 minutes. It was still fast and low-effort compared to most meal kit recipes.
The Positives Of Gobble
Gobble has some pretty great benefits most people will enjoy:
The Negatives Of Gobble
Naturally, there are a few negatives we need to draw attention to:
The Verdict: Is Gobble Worth It?
In the end, we loved Gobble's fast recipes, but the $11.99/serving price makes it a good fit for a smaller set of people.
All ingredients were fresh and high-quality, each recipe was neatly separated in individual bags, and the instructions were clear and easy to follow.
Gobble's great for people who can afford to spend a little extra for the speedy cooking experience. If you're a busy person, this could be a great way to exchange some expendable income for expendable time.
You can try Gobble's fast, tasty meals for $30 OFF (2.5 free servings!). Just click the button below, sign up with your email, and pick your discounted meals.
For a limited time! 6 Meals for $36 at Gobble!
Get your first two boxes of 6 meals at $36 each with code: WIN2021. Offer valid until 1/1/22!
Gobble Alternatives
If Gobble's slightly higher price doesn't sound great to you, don't fret. Here are a few alternatives worth looking into.
HomeChef
If you want variety, it's hard to beat Home Chef. This company allows you to customize their recipes, leading to 26 different weekly options!
Blue Apron
The classic meal kit company, Blue Apron, is a great fit for people who love sophisticated dishes and can take more time to cook them. It's also a bit less expensive, at $9.99/serving.
---
Want to try Gobble's 15-minute dinners for yourself? Head on over to their website and get 6 meals for $36!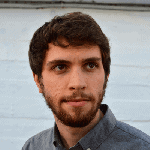 Not all meal kit companies are equal, and Garrett's on the hunt to see which ones have the freshest ingredients, the best tasting recipes, and the clearest cooking instructions.