The budget meal kit company, Dinnerly, is an underdog of the meal kit world. It's smaller, lesser-known, and doesn't have the big marketing campaigns the larger brands are known for. And yet, somehow, Dinnerly only charges $4.99 per serving—the most affordable meal kit delivery option out there.
We had to try it for ourselves to see if the price was too good to be true.
We bought these Dinnerly recipes on our own, without being contacted by the company. All thoughts are fair and honest.
In this transparent Dinnerly review, we'll cover…
How Dinnerly keeps costs so low
If the recipes are on-par with other meal kit companies
Who Dinnerly is great for (and who won't like it)
This is a very interesting one, so let's jump in.
How Is Dinnerly So Affordable?
When you first see the Dinnerly website, it's pretty clear that it's not your normal meal kit company. It almost seems too good to be true.
How can Dinnerly offer such affordable food without sacrificing ingredient quality?
Here's what Dinnerly says:
We use the same quality ingredients as the other kits but take a simpler approach: digital recipe cards instead of paper, fewer ingredients per dish (which means less chopping and cleaning), simple packaging, and no fancy marketing campaigns.
Dinnerly recipes only use six ingredients! That means less chopping and cleaning, but potentially less flavor. The meal kits also don't include everything you need—they require you to have some common items on hand, like an egg or a little bit of flour.
Dinnerly recipes are also "picky-eater proof". You probably won't find an elegant steak and salad meal, but you'll have plenty of classic options like Spaghetti and Spicy Sausage Meatballs, Cheesy Chipotle Beef Tacos, and Pan Roasted Chicken with Potatoes and Spinach.
Dinnerly vs Hello Fresh, Plated, and Sun Basket
We Tried Three Dinnerly Meals... Here's How It Went
It sounded like Dinnerly could still have high-quality recipes, even with the low price, but we wanted to know what they actually tasted like. So we ordered a box.
The first thing we noticed? The box itself was amazing!
As we unpacked the ingredients, however, we were met with the most unorganized meal kit we've seen yet. Everything was just piled in there, rather than being separated by brown paper bags by recipe.
It wasn't that big of a deal, but it did make it harder to keep everything tidy in the fridge.
Not having recipe cards printed for us was a bit of a bummer. It did take away from the experience because we couldn't exactly remember what recipes we'd ordered—and so we couldn't really imagine dinner from the pile of ingredients we had in front of us.
We pulled up the cooking instructions on our phone, rather than printing them out, and it wasn't really a burden to not have a physical copy. In fact, the phone felt very convenient.
Meal #1: Meatloaf & Caramelized Cabbage
Honesty time: we had low expectations for this meal. Meatloaf has always seemed like a meh food, but this dinner really surprised us.
It was the best meatloaf we've ever had. It was rich, savory, and perfectly matched with the slightly-sweet caramelized cabbage (which we were also skeptical of at first) and sweet potatoes.
The cooking process was very simple—we only needed to provide an extra egg—and went off without a hitch.
Meal #2: Sausage & Peppers Potato Bake
Potato bake recipes like this one are really familiar to us, having grown up in the south, and we weren't sure if this one would live up to expectation. Spoiler alert: it did.
It was filling, rich, and perfectly paired with the salad. And we couldn't believe how much we loved the roasted pepper in the salad. It seemed like an odd ingredient, but the slightly spicy tang was a nice departure from more 'normal' salad recipes.
The recipe card said to use 'red wine vinegar' to top the salad, but we didn't have any. Instead, we used balsamic vinegar and it turned out great.
But we ran into an issue: the ingredient card said that Dinnerly supplied potatoes (plural), so we cooked up both russet potatoes that came in the box. We had no idea one of them was supposed to be for the next meal!
PRO TIP: Tossing salad by hand is the way to get every leaf evenly coated in dressing. Wash your hands and get them in there!
Meal #3: French Dip Burgers & Fries
So we accidentally used the potato that was supposed to be for this meal. Whoops! It seems like a small failure on the part of the recipe card. Luckily, we had two smaller potatoes in the pantry from our last grocery trip—disaster averted!
This meal still turned out to be our favorite. The rich shallot broth added an earthiness that really complimented the grass-fed burger, and the fries were delicious when dipped in the garlic-infused mayonnaise.
It's definitely a repeat recipe—and we'll be making that shallot broth a lot more often when we grill burgers!
The Positives Of Dinnerly
There are some major positives to going with Dinnerly as your meal kit company:
The Negatives Of Dinnerly
With any budget experience, there are some drawbacks. Here are a few of them:
The Verdict: Is Dinnerly Worth It?
While we were pretty skeptical of Dinnerly's ability to provide a great meal kit experience at just $4.99 per serving, we ended up really enjoying the meals. All three tasted delicious, though it didn't seem like there was as much of an emphasis on healthiness as some other meal kits.
Yeah, the unboxing experience was a bit underwhelming. But overall, it was still very convenient. Pulling up the recipe cards on our phones was easy too.
At $4.99 per serving, Dinnerly is a great fit for people who want the convenience and saved time of a meal kit but can't afford to pay a premium for a fancier service.
Want to experience the ease of this budget meal kit?
Dinnerly Alternatives
If Dinnerly sounds a bit too low-tech for your tastes, here are a few alternatives you might enjoy:
Gobble
If speed and ease are the most important things to you, Gobble may be a great fit. Ingredients come pre-chopped and sliced, which means each recipe only takes 15 minutes to make!
Hello Fresh
For a more complete, cohesive meal kit experience, try HelloFresh. The recipes are sophisticated, the recipe cards printed for you, and reviews online are amazingly positive.
---
Want to see if Dinnerly's budget-friendly meal kit is right for you? Check out their website and see their current meals!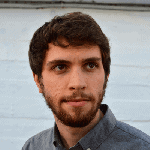 Not all meal kit companies are equal, and Garrett's on the hunt to see which ones have the freshest ingredients, the best tasting recipes, and the clearest cooking instructions.