We're not vegan, but we're always looking for good ways to reduce our meat consumption to help lower our carbon footprint (and eat healthier). Purple Carrot seemed like an easy way to learn to make some plant-based meals—so we decided to give this Purple Carrot review a go!
These Purple Carrot meals were purchased by us, not donated by the company. This is a fair and honest review of the service.
In this transparent Purple Carrot review, we'll cover…
If the vegan meals stack up to meat-heavy dishes from other services
Whether the lack of meat left us hungry after each meal
Who this meal kit is especially good for
Warning: this one will make your mouth water.
How Is Purple Carrot Different?
The big way Purple Carrot is unique is that all their meals are plant-based. That means there's zero meat or dairy.
If you're like me, you're probably wondering, "But how do they not eat the same things every week?" Turns out, there are so many ways to cook without using meat or dairy—and Purple Carrot is a good demonstration at how you can be really creative in this area.
We were, however, a bit surprised to only find six weekly options available. Granted, they all looked stunning, but it doesn't leave much flexibility for people with specific allergies or diets.
We also figured the lower number of choices would lead to lower costs, but at ~$12/serving, that wasn't really the case.
Purple Carrot vs Sun Basket, HelloFresh, and Blue Apron
We Tried Three Purple Carrot Meals... Here's How It Went
The unboxing experience was pretty pleasant. Most of the ingredients were tightly wrapped in recyclable bags, with a few larger ingredients (like flatbread and fresh kale) loose in the box. This helped us keep everything organized in the fridge.

Rather than individual recipe cards, we received a complete Purple Carrot recipe booklet that contained all six of the week's recipes. It was a nice touch—extra recipes we can use in the future if we want.

Just about all the packaging was recyclable, with the exception of the gel inside the ice pack (which is normal).
Meal #1: Beet & Coconut Bacon Flatbread
This recipe really rocked our world. We'd never made a flatbread before, and this one opened our eyes to the many possibilities of adding veggies to toasted bread.
The roasted beets were stunning (first time cooking beets, too!). The cashew-based spread was creamy, delicious, and dairy-free. The coconut chips toasted with maple syrup and liquid smoke—who knew it could taste so much like bacon?!
If I sound overly excited, it's because I am. We've made similar flatbreads on our own every week since we made this recipe because it was so stinking delicious (and healthy).
Meal #2: Crispy Butter Bean Bowl
Overall, this meal tasted less dynamic than the flatbread overall. We certainly enjoyed it—and ate every bite—but we weren't as big on the heavy use of sesame oil to cook the beans (just a bit too much for our tastes).
There was no denying, however, that it was a super nutrient-rich recipe, with fresh kale, broccoli, black quinoa, and butter beans.
Pro Tip: Try the sesame oil before you dump it in the skillet. If you think it'll taste too strong, feel free to only use half of it, then add olive oil to make up for the rest. It's your meal kit—do what you'll make you the happiest!
Meal #3: Baharat Spiced Tempeh
This meal was a treat! The tempeh, a nutrient-rich fermented soybean product, was delicious and perfectly spiced. The kale and carrot purees complimented the tempeh perfectly. And to top it all off, a tzatziki sauce that enhanced all the other flavors on the plate.
This one was a healthy eater's dream, full of probiotics and essential vitamins and nutrients. We didn't leave a single bite on our plates—it was that good!
I was a bit concerned about the tempeh (fermented foods make me nervous), but the recipe booklet was really clear about how it should look and taste—and I wasn't nervous at all by the time the food was ready.
The Positives Of Purple Carrot
There are some big positives worth calling out:
The Negatives Of Purple Carrot
The drawbacks, however, are going to be significant for some people:
The Verdict: Is Purple Carrot Worth It?
When it comes down to it, Purple Carrot provided one of our most favorite meal kit experiences thus far (and we've tried over a dozen).
Though we were skeptical about the vegan recipes, the food ended up being stunningly delicious—we're now convinced we could happily be vegan if we became allergic to meat or dairy overnight.
The plant-based nature of the recipes made them all far more healthy than the average home-cooked meal. And we didn't even feel hungry after each meal—despite the lack of meat or dairy.
We strongly recommend Purple Carrot for people who want to eat more plants, cut down on meat and dairy, and learn to cook healthier. Of course, if you're already vegan, Purple Carrot is the no-brainer option.
The company gives $30 to new customers (that's ~2 free servings), so if you want to give plant-based meals a try for yourself, you can at a discount.
(Save $30 off Purple Carrot with code carrot30)
Purple Carrot Alternatives
The fewer recipe options and higher price may not sound great to you, but don't worry—there are a few other meal kits we think you may like.
Green Chef
If you follow a specific diet, Green Chef may be a good option. They have dedicated meal plans to fit various diets and lifestyles, like keto and paleo.
HomeChef
HomeChef combines the sophistication of Blue Apron or Hello Fresh with the health-oriented recipes of Sun Basket for a well-rounded experience.
---
Think Purple Carrot may be the way to go? You don't have to make a commitment—just try out a few recipes and see how it goes. You can get your discount here.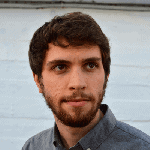 Not all meal kit companies are equal, and Garrett's on the hunt to see which ones have the freshest ingredients, the best tasting recipes, and the clearest cooking instructions.