I grew up eating lots of cheap TV dinners. You know, the oddly textured, smelly frozen meals that just need heating in a microwave. I can't say I'm a big fan—which is why I couldn't wait to do a Freshly review.
Are Freshly's pre-made and delivered meals really all that different from the frozen microwave meals from back in the day, or have they figured out a way to elevate the experience? I had to find out.
We bought eight Freshly meals on our own dime, without being prompted by Freshly. This is a fair and honest review.
In this deep dive Freshly review, we'll cover…
If Freshly's meals taste fresh… or uninspired
Whether the convenience is worth the added cost
Who will love Freshly (and who probably won't)
Let's dig in.
Taste: 4/5
Packaging: 3/5
Price: 3/5
Ease to prepare: 5/5
Diversity of options: 5/5
Freshly is an accessible meal kit that makes healthy eating interesting and easy. It's a great way to try new cuisines and dishes without ordering take-out or falling off of your health goals.
Black Friday/ Cyber Monday Special:
Save $100 off Your First 4 Boxes with Code: CYBER25AFF
How Is Freshly Different?
Unlike meal kit companies, Freshly sends you pre-prepared, chef-made meals that only need to be heated in the microwave for 3-5 minutes.
They never send frozen ingredients and get meals to you within 24 hours of being made (nice).
It's a bit costly though, coming in at $12.50 per meal. It makes sense, because they do all the cooking for you, but it's certainly on the higher end for delivered meals.
Freshly has distinguished itself from competitors by adopting a philosophy of using fewer processed ingredients, less sugar, and more nutrients. They do this by swapping in vegetables for more traditional ingredients like pasta or meat.
If diversity is what you're after, Freshly's hard to beat with
30 weekly choices
! That means there are plenty of options for people keeping to specific diets, like no-carb or keto.
While other meal kits tend to focus on one diet, like vegan Purple Carrot, or no diet at all, Freshly has plant-based, gluten-free, and low-carb options. All of the meals are made with an eye towards balanced nutrition by including complex carbs, lean protein and vegetables. That includes their more indulgent "Takeout Twists", which are lighter versions of popular take-out orders like Beef Burrito Bowls and Chicken Tikka Masala.
Freshly Plan Options
Customers can order 4, 6, 8, 10 or 12 meals a week.
Price
The cost of a Freshly subscription ranges from $11.49 per meal for a 4-meal plan to $8.49 per meal for a 12-meal plan.
These prices don't include shipping and taxes.
Subscription Flexibility
Freshly allows you to cancel or skip a delivery at any time (just make sure it's before the delivery deadline). There are no long-term commitments when you sign up, and you can always customize your box from the extensive weekly menu.
Freshly vs Sun Basket, Gobble, and Plated
We Tried Two Freshly Meals... Here's How It Went
Freshly's box was quite a bit smaller than other meal kit deliveries. Within the light insulation were four neatly-packaged microwavable food trays filled with really good-looking food.
It was obvious these weren't the frozen meals of my childhood just from the fresh green color of the broccoli!
Meal #1: Sicilian-Style Chicken Parm
We opened the corners of the plastic covering to vent, stuck the trays in the microwave (one at a time), and heated the food for a few minutes. It smelled delicious.
We were skeptical of the chicken most of all. Most microwave-meal chicken is weirdly chewy and almost feels fake—but our expectations were surpassed. The chicken's texture was actually comparable to a baked chicken right out of the oven. The sauce and real cheese matched the flavor of the chicken perfectly.
The broccoli had a semi-steamed softness that also felt fresh, but it was a little bland, so we added a few shakes of salt to give it the pop it needed.
My only issue? I was still pretty hungry once the food was all gone.
Meal #2: Veggie Baked Penne
We loved the flavor of this meal. The tomato sauce was as delicious as we'd expect from a nice restaurant, and the sauteed zucchini and spinach mixed in added some pizzazz and flavor diversity.
Unfortunately, the serving still felt too small—we both got up from the table and went directly to the pantry to find something else once we'd finished our pasta.
Pro Tip: Turn your oven as low as it'll go and put your plate in there for 2-3 minutes while you heat up the Freshly meal. That way your food won't chill too quickly from the cold plate.
Update: Freshly has changed a lot since we did the last review. Here's the updated review including Freshly's newly launched plant based meals.
We Tried Freshly for a Week, Here's How it Went
We had a Freshly box delivered so we could try the subscription and meals for ourselves. Here's what we tried and what we thought. The Freshly box arrived heavy with ice packs and well-chilled meals, which was essential as it arrived in the middle of a heat wave.
Meal #1: Wild-Caught Whitefish Cake
First, we reached for one of the meals with a shorter expiration date: the white fish cake with roasted potatoes and creamy spring veggies.
While the photo on the packaging suggests that the fish cake comes with some sort of tangy tartar sauce, there wasn't anything in the meal itself. And we did miss it. The fish cake was tasty, but would have benefited from the moisture of a creamy sauce.
The spring veggie medley helped a bit. Because they were microwaved, the potatoes weren't as crispy as we hoped they'd be. But the flavor was good and they made sense as a side to the fish cake. Overall, this was a satisfying meal, but we might order something different next time.
Meal #2: Turkey Meatballs & Zoodles
Next, we dug into one of the Freshly Fit meals, which has less than 500 calories, a cup of vegetables and a low carb count.
The turkey meatballs are paired with zucchini noodles and steamed broccoli. We loved the tomato sauce and the zucchini noodles were crisp, not watery, which was a pleasant surprise. The broccoli could have used a bit more seasoning, but the meatballs were flavorful and satisfying.
Meal #3: Carb Swap Cauliflower Rice
In addition to the full meals, Freshly also offers multi-serving side dishes. We tried their Carb Swap Cauliflower Rice. The package contained six servings, but it was so tasty that we finished it in about two servings.
The cauliflower held up surprisingly well in the fridge and reheated well. It was full of flavor and made a great side dish with the meatballs. We also liked that the packaging included fun ways to use the rice, including how to turn it into a creamy risotto.
Freshly Plant-Based Reviews
Freshly's newest product expansion is into the world of plant-based eating. They're following popular meal kits like Green Chef and Hello Fresh to draw more vegetarian and vegan customers.
We got to give the new meals a try. Here's what we thought.
Plant-Based Meal #1: Buffalo Cauliflower Mac and Cheese
First, we couldn't resist the vegan mac and cheese. This one comes with a side of Buffalo cauliflower and steamed broccoli.
At first glance, we were a little disappointed by the amount of actual mac and cheese in the meal. But the Buffalo cauliflower was so meaty that this turned out to be a surprisingly satisfying meal. The thick and creamy cheese sauce certainly didn't hurt.
We would have liked a little more flavor on the broccoli (more cheese sauce, please!), but overall, this was a tasty vegan meal that we'd gladly eat again. It's better suited for lunch than dinner.
Plant-Based Meal #2: Unwrapped Salsa Verde Burrito
Next, we sampled the burrito bowl, which is made with Purely Plant Crumbles and contains 10 grams of protein. The bowl was also not a huge serving, but with the brown rice, black beans, and plant-based crumbles, it was filling. The salsa verde sauce was delicious and a glance at the ingredients reveals that there are a ton of vegetables hiding in this bowl.
Plant-Based Meal #3: Indian-Spiced Chickpea Curry Bowl
Finally, we dug into the Chickpea Curry bowl with Basmati rice, lentils and veggies. Since the rice and curry got pretty thoroughly mixed during travel, heating, and transferring to a serving bowl, this isn't the most aesthetically pleasing meal. But the flavor didn't disappoint.
This was a larger portion (despite having just 360 calories), and the combination of chickpeas, creamy coconut curry sauce and basmati rice was perfect. There was plenty of sauce and flavor throughout this dish, thanks to a delicious blend of spices like cardamom, cloves, garlic, cilantro and ginger. The veggies included cauliflower, potato, onion, and tomatoes.
The Positives Of Freshly
Freshly is not a normal meal kit service, so let's clearly break down the positives:
The Negatives Of Freshly
There are two big drawbacks that'll be important for some people. Let's touch on those too:
The Verdict: Is Freshly Worth It?
We love cooking, but sometimes you just need a quick, easy meal you know will be healthy and tasty… Freshly delivers in this area. It felt amazing knowing we didn't have to default to junk when we were in a hurry to eat—that's a big win if you're often tempted by fast food.
Our meal tasted great, but they were small, and it was a little disappointing to pay $12.50 per meal and then have to grab something else to eat.
If you work out a lot, play sports, or have a high-energy job, Freshly meals probably just won't cut it. If you're trying to watch your portions, however, Freshly will help.
We think Freshly is ideal for people who are very busy, who often don't have the chance to cook, but who want to make sure they're still eating modest portions of healthy food.
Freshly has a great discount for first-time customers, so if you're interested in giving it a go, you can grab your discount here.
Freshly Alternatives
If the whole pre-made, just-add-heat idea isn't your thing, don't worry. Regular meal kits (the kind where they send you raw ingredients to cook) are still really convenient and delicious. Here are a few you may want to look into.
HelloFresh
HelloFresh is the go-to meal kit company for most. The food is excellent, the recipes easy to follow, and it's moderately priced, at ~$10.00 per serving.
Dinnerly
With $4.99 servings, Dinnerly's the obvious choice for people on a tight budget. It's a more minimal experience, with fewer bells and whistles, but it gets the job done good enough.
FAQ's
Does Freshly offer a one-time trial?
You can certainly place a one-time order of Freshly meals to give it a try without committing. The company does not offer a free trial, but you can get $30 off your first box.
How long do the meals last?
Freshly meals have a printed expiration date that's usually 3 to 5 days after you receive them. Certain meals, like those with seafood, have a reminder on the package to eat first. Freshly recommends eating everything from its refrigerated state, but if you can't finish the meals in time, you can freeze them and heat them directly from frozen.
---
Tempted by Freshly's super-convenient meals? Head on to their website to find their latest new-customer discount.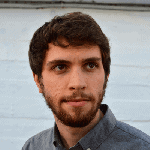 Not all meal kit companies are equal, and Garrett's on the hunt to see which ones have the freshest ingredients, the best tasting recipes, and the clearest cooking instructions.