I grew up eating lots of cheap TV dinners. You know, the oddly textured, smelly frozen meals that just need heating in a microwave. I can't say I'm a big fan—which is why I couldn't wait to do a Freshly review.
Are Freshly's pre-made and delivered meals really all that different from the frozen microwave meals from back in the day, or have they figured out a way to elevate the experience? I had to find out.
We bought four Freshly meals on our own dime, without being prompted by Freshly. This is a fair and honest review.
In this deep dive Freshly review, we'll cover…
If Freshly's meals taste fresh… or uninspired
Whether the convenience is worth the added cost
Who will love Freshly (and who probably won't)
Let's dig in.
How Is Freshly Different?
Unlike meal kit companies, Freshly sends you pre-prepared, chef-made meals that only need to be heated in the microwave for 3-5 minutes.
They never send frozen ingredients and get meals to you within 24 hours of being made (nice).
It's a bit costly though, coming in at $12.50 per meal. It makes sense, because they do all the cooking for you, but it's certainly on the higher end for delivered meals.
If diversity is what you're after, Freshly's hard to beat with
30 weekly choices
! That means there are plenty of options for people keeping to specific diets, like no-carb or keto.
Freshly vs Sun Basket, Gobble, and Plated
We Tried Two Freshly Meals... Here's How It Went
Freshly's box was quite a bit smaller than other meal kit deliveries. Within the light insulation were four neatly-packaged microwavable food trays filled with really good-looking food.
It was obvious these weren't the frozen meals of my childhood just from the fresh green color of the broccoli!
Meal #1: Sicilian-Style Chicken Parm
We opened the corners of the plastic covering to vent, stuck the trays in the microwave (one at a time), and heated the food for a few minutes. It smelled delicious.
We were skeptical of the chicken most of all. Most microwave-meal chicken is weirdly chewy and almost feels fake—but our expectations were surpassed. The chicken's texture was actually comparable to a baked chicken right out of the oven. The sauce and real cheese matched the flavor of the chicken perfectly.
The broccoli had a semi-steamed softness that also felt fresh, but it was a little bland, so we added a few shakes of salt to give it the pop it needed.
My only issue? I was still pretty hungry once the food was all gone.
Meal #2: Veggie Baked Penne
We loved the flavor of this meal. The tomato sauce was as delicious as we'd expect from a nice restaurant, and the sauteed zucchini and spinach mixed in added some pizzazz and flavor diversity.
Unfortunately, the serving still felt too small—we both got up from the table and went directly to the pantry to find something else once we'd finished our pasta.
Pro Tip: Turn your oven as low as it'll go and put your plate in there for 2-3 minutes while you heat up the Freshly meal. That way your food won't chill too quickly from the cold plate.
The Positives Of Freshly
Freshly is not a normal meal kit service, so let's clearly break down the positives:
The Negatives Of Freshly
There are two big drawbacks that'll be important for some people. Let's touch on those too:
The Verdict: Is Freshly Worth It?
We love cooking, but sometimes you just need a quick, easy meal you know will be healthy and tasty… Freshly delivers in this area. It felt amazing knowing we didn't have to default to junk when we were in a hurry to eat—that's a big win if you're often tempted by fast food.
Our meal tasted great, but they were small, and it was a little disappointing to pay $12.50 per meal and then have to grab something else to eat.
If you work out a lot, play sports, or have a high-energy job, Freshly meals probably just won't cut it. If you're trying to watch your portions, however, Freshly will help.
We think Freshly is ideal for people who are very busy, who often don't have the chance to cook, but who want to make sure they're still eating modest portions of healthy food.
Freshly has a great discount for first-time customers, so if you're interested in giving it a go, you can grab your discount here.
Freshly Alternatives
If the whole pre-made, just-add-heat idea isn't your thing, don't worry. Regular meal kits (the kind where they send you raw ingredients to cook) are still really convenient and delicious. Here are a few you may want to look into.
HelloFresh
HelloFresh is the go-to meal kit company for most. The food is excellent, the recipes easy to follow, and it's moderately priced, at ~$10.00 per serving.
Dinnerly
With $4.99 servings, Dinnerly's the obvious choice for people on a tight budget. It's a more minimal experience, with fewer bells and whistles, but it gets the job done good enough.
---
Tempted by Freshly's super-convenient meals? Head on to their website to find their latest new-customer discount.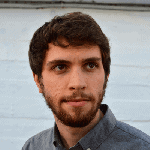 Not all meal kit companies are equal, and Garrett's on the hunt to see which ones have the freshest ingredients, the best tasting recipes, and the clearest cooking instructions.