Comparing meal kit deliveries can be quite tricky as they often include similar prices and features. However, if you're torn between Sunbasket vs Blue Apron, it'll be a breeze!
Sure, they're both fantastic meal kit delivery services with mouthwatering recipes, but they target very different customers.
To help you figure out which one was made for you (and as an excuse to taste more delicious meals), we've created this simple Sunbasket vs Blue Apron comparison.
We're curious too, now!
Plans: Both the two- and four-people plans are available for 2, 3 or 4 nights. All available as Paleo, Vegetarian, Lean & Clean, Gluten-Free, Carb-Conscious, Mediterranean, Fresh & Ready, Diabetes-Friendly, Pescatarian, or Chef's Choice
Price per serving: $10.99-12.99
Delivery: $6.99
Recipes per week: Over 20 overall
Plans: Two people: 2 or 3 nights (available as a veggie option, too). Four people: 2,3 or 4 nights
Price per serving: $7.49-9.99
Delivery: Free or $7.99 for the most basic option
Recipes per week: Usually around 11
Quick overview: Sunbasket, healthy & organic
Do you keep promising yourself that you're going to start eating healthy but never manage to find the time? Then Sunbasket will brighten up your evenings! (1)
"We are truly focused on healthy, clean eating – what we call, 'your kind of healthy'" - Justine Kelly, Executive Chef & Co-Founder
Sunbasket offers plans for a variety of diets, from paleo to Mediterranean and much more.
It's more expensive than the average meal kit delivery, which is why we think it's only worth it if you have dietary requirements.You can learn more about their unique approach in our Sunbasket review but, overall, they're an exciting option for busy, health-focused professionals, couples or families who follow a specific food lifestyle.
Quick overview: Blue Apron, a meal kit delivery giant
It's easy to see why Blue Apron is one of the biggest meal kit delivery companies: practical, affordable and time-saving, it offers an exciting mix of simpler and more gourmet recipes (2).
"We liked trying new ingredients, new recipes, new techniques, but we found it really inaccessible to cook at home. It was expensive, it was time-consuming and it was difficult to find recipes that we trusted." - Matt Salzberg, CEO
As you can read in our Blue Apron review, we recommend it to the busiest single professionals, couples and small households who are either meat-eaters or vegetarians but haven't got any specific dietary restrictions.
Sunbasket vs Blue Apron comparison: two very different meal kit deliveries
You might have already figured out which one suits your needs and budgets the most, but let's dive into the actual Sunbasket vs Blue Apron comparison to be 100% sure.
Meal Plans & Prices
Sunbasket offers a two- or four-people plan (Classic or Family, with the latter including kid-friendly recipes) that can cover either two, three or four nights. Pretty standard, right?
Yes, but what sets them apart is the fact that they can all be customized to match your lifestyle or dietary requirements without compromising on choice.
As well as being one of the best paleo and best weight-loss meal kit deliveries, Sunbasket's plans can also be Vegetarian, Lean & Clean, Gluten-Free, Carb-Conscious, Mediterranean, Fresh & Ready, Diabetes-Friendly, Pescatarian, or Chef's Choice.
The other thing that probably stood out when you looked at their main features is the price. Ranging between $10.99 and $12.99 per serving with an extra $6.99 for shipping, Sunbasket is definitely on the expensive side.
However, they usually offer a generous discount for first-time subscribers, so you can always give it a go and see if it's worth it for you.
Blue Apron has fewer plan options but that's because it caters to those who're after a practical, budget-friendly solution without following any specific diet.
With free delivery for most plans, it's only $7.49-9.99 per serving. A real bargain!
You can choose between a two- or four-people plan, with the former covering either two or three nights and the latter two, three or four.
Only the two-people plan is available as a vegetarian alternative.
That's another reason why Blue Apron is one of the best meal kit deliveries for singles and time-poor couples as well as a popular option for most small families.
Winner: draw. Sunbasket has a wider range of plans but Blue Apron is significantly more affordable.
Ingredients
Wanna hear the best news? No matter which meal kit delivery you go for, you're guaranteed the very best and freshest produce.
Both Sunbasket's and Blue Apron's ingredients are 100% GMO-free and sourced from sustainable farms. Their meat is hormone-free and their seafood is recommended by the Seafood Watch.
While Blue Apron tries to source organic ingredients as much as it can, Sunbasket is 99% organic and their website offers a lot more information on their farms and suppliers.
Winner: Sunbasket. Their focus on organic produce is a big plus.
Recipes
Once again, both Sunbasket and Blue Apron offer a wide array of tasty dishes that will awaken your inner cook.
Sunbasket's recipes are created by their in-house chef Justine Kelly with the help of a team of nutritionists, so they never fail to tick both the yummy and healthy boxes. In fact, they never contain more than 800 calories per serving! (3)
While they're often unusual and creative, we've still found them easy to follow and relatively quick.
Plus, you can choose among a selection of add-ons like breakfast, lunch, snacks and even specialty meats. You can swap the main protein, turn veggie dishes into meaty recipes, and even opt out of specific ingredients like soy or shellfish.
Another thing that they do differently from Blue Apron and most meal kit deliveries? Instead of your dishes' recipe cards, they'll send you a beautiful booklet that includes all the options for the week. Ideal to attempt something new for your other dinners or if you were really torn between a few recipes!
Blue Apron, on the other hand, is perfect if you're after an inspiring balance of straightforward recipes and a few more sophisticated dishes. Either way, we've enjoyed all of the ones we tried.
They offer an ever-changing array of recipes from several cuisines, with a mixture of local and international options.
As for quantities, both Sunbasket and Blue Apron result in impeccable portions. No leftovers, that's true, but also no food waste, and you're guaranteed to consume a healthy number of calories.
Some customers have complained that a few Sunbasket meals weren't as filling as they hoped but we think it really depends on personal preference (we loved ours!).
Winner: Sunbasket. The wider range of customizable recipes won us over!
Customizability
Worried about what you're going to do when you're on holiday or need to save money for a special occasion? Don't be.
Both Sunbasket and Blue Apron allow you to pause, tweak or cancel your subscription very easily.
We found that Sunbasket's website wasn't as user-friendly as Blue Apron's, but it might just be a matter of getting used to it.
As well as the option to cover other meals and swap proteins, Sunbasket allows you to add bottles of wine, ingredients and sauces.
Blue Apron doesn't offer any other meals nor sides, but they do have the coolest online store, full of wine, pantry ingredients and kitchen tools. On top of that, you can sign up for their exciting wine club.
Winner: Sunbasket. You can create the perfect dining experience with their add-ons.
Packaging
When we received our Sunbasket and Blue Apron boxes, we immediately noticed a big difference, even though both their packaging is mostly recyclable (ice gel aside).
Sunbasket's boxes are a blend of virgin kraft and recycled paper and contain individually packaged food for each recipe. It's certainly practical and tidy in the fridge but, for a company that prides itself on sustainability, we were disappointed to find so much plastic.
Blue Apron chose a different approach: it insulates the entire box, delivering its ingredients loose. While you can argue that it's not as practical, we appreciate their commitment to using less packaging.
Winner: Blue Apron. We found them a bit more sustainable.
Our final verdict! Which is better: Blue Apron vs Sunbasket?
Because of their wider range of plans, focus on organic ingredients, variety of recipes and customizable experience, we think that Sunbasket is a better meal kit delivery than Blue Apron.
We especially appreciate how they prioritized all the health-focused individuals left out by most of these companies.
Sunbasket would make your life easier if you're part of a couple or family who cares a lot about eating healthy and organic food, or if you're following specific diets, like paleo.
(Save $35 off Plus 4 Free Gifts and Free Shipping on Your First Order)
However, we totally understand that, given its price, it's not an option for everyone.
That's why, if you haven't got any specific dietary requirements, we believe there's no reason to pay extra!
Blue Apron is a better choice for meat-eaters or vegetarian singles, couples and small families who're after a varied dining experience but don't follow specific diets.
(For New Customers: Save $84 over your first 4 boxes!)
---
FAQs
1. Why is Sunbasket so expensive?
Sunbasket is more expensive than most meal kit deliveries because they source the best organic ingredients and offer more recipes that cater to a wide range of dietary needs.
2. Where does Sunbasket deliver to?
Sunbasket currently delivers to 48 states, excluding Hawaii, Alaska and parts of Montana New Mexico and North Dakota.
3. Where does Blue Apron deliver to?
Blue Apron currently delivers throughout the 48 contiguous states.
---
References:
(n.d.). (2019, March 11). Kitchen Catch-Up with Sunbasket's Executive Chef & Co-Founder Justine Kelly. Retrieved from https://now.ruelala.com/kitchen-catch-up-with-sun-baskets-executive-chef-co-founder-justine-kelly


Shontell, A. (2020, September 3). How Blue Apron Became a $2 Billion Startup in 3 Years. Retrieved from https://www.inc.com/business-insider/how-blue-arpon-became-a-2-billion-dollar-startup.html


(n.d.). What comes in my Sunbasket?. Retrieved from https://sunbasket.com/help/about-us/article/what-comes-in-my-sun-basket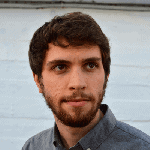 Not all meal kit companies are equal, and Garrett's on the hunt to see which ones have the freshest ingredients, the best tasting recipes, and the clearest cooking instructions.