Update: Plated has discontinued their meal kit subscription service. But don't worry, here are the best alternatives (all time best picks):
Plated is famous for getting its start on ABC's "Shark Tank", a show where startups pitch celebrity investors and, hopefully, get money and insight to grow their business. When we watched Plated's episode back in 2015, we knew he had to try their meal kits for ourselves—and finally, we have!
We ordered these Plated recipes on our own, without being contacted by the company. This is an honest, fair review.
In this transparent Plated review, we'll look at…
Ways Plated is different from other meal kits
How the cooking experience was with our Plated recipes
Who we think Plated is well-suited for
This is going to be a good one.
How Is Plated Different?
Plated's story is one of its charms. The company's creators actually didn't get an investment on Shark Tank, even though they made a deal with Mark Cuban during the episode (it fell through afterward). A couple years later, Kevin O'Leary (the bald, rude one) saw how the owners were pushing through the challenges anyway, was impressed, and became an investor.

Aside from the story, Plated does have a few things that make it unique.

One big thing is that Plated also offers dessert kits for an additional $4 per serving. There are two to choose from and they always look amazing. At the time of writing, the options are:
Hazelnut Marshmallow Squares
Dark Chocolate Truffles
Yes, please!
Plated typically has 20 recipe options—the largest selection of any meal kit company. There's something for everyone, with dishes intended to satisfy all types of palates and diets (including gluten-free, vegetarian, low-carb, and low-calorie).
And we have to say, Plated meals look the best of any meal kit company we've seen (probably just because they have the most mouth-watering photography on the website).
Of course, Plated's ingredients are usually organic, GMO-free, and raised without hormones or antibiotics (for the meat).
Plated vs Blue Apron, Sun Basket, and Hello Fresh
We Tried Two Plated Meals... Here's How It Went
Like all the other meal kits we've tried, Plated arrived in a box filled with ingredients, insulation, and an ice pack. We did notice that the Plated box was smaller than those of Blue Apron or Sun Basket.
The ingredients were all labeled according to their recipe, but there wasn't much of an organizational system in place. We just grabbed ingredients and placed them on the shelves of our fridge.
Like with Blue Apron, there were a couple things bundled into plastic bags, but we would have preferred Sun Basket's approach, where the recipes are separated into their own brown bags for easy storage.
The raw proteins came double-wrapped in an extra layer of plastic. This was nice because we knew we weren't touching meat juices on the outside of the packaging, but it was more plastic to recycle in the end.
The two recipe cards looked amazing (they're really killing it on the food photography side of things). There wasn't detailed nutrition information printed like what Blue Apron offers, but all that was available online for if we needed it.
Thankfully, 95% of the packaging was recyclable. The only part that wasn't was the gel from the ice pack, which we just squeezed into the trash.
Meal #1: Spinach-Artichoke Skillet Pizza
The first meal we made was this vegetarian cast iron skillet pizza. We're big fans of classic pepperoni pizzas, but the pictures of this one just looked so good—and for good reason.
The included pizza dough was incredible. It wasn't that cheap crust you get from the grocery store—it was a real dough that required being kneaded onto the pan. And you could really tell the difference!
The rest of the cooking experience was easy. We chopped up the artichokes and spinach, sauteed the garlic and onion, mixed all the other ingredients together (sour cream, parmesan, mozzarella, salt and pepper), and piled it on top of the crust.
After about 20 minutes in the oven, we pulled out a golden-crisp pizza that smelled like heaven.
We loved every bite. Our only regret was that we didn't order two pizzas.
Pro Tip: At first, it seemed like there was no way we could fit all the ingredients on top of the pizza without some falling off, but we made it happen somehow. As it all cooked, the toppings shrunk down to a normal size. Trust the recipe—the pro chefs at Plated know what they're doing.
Meal #2: Pumpkin, Beef, and Black Bean Chili
It's been pretty cold this winter, and this chili recipe looked like just the thing for a cozy night in. We weren't sure about the pumpkin—we'd never thought of using it in chili—but pumpkin's a warming and calming ingredient, so we went with it.

The cooking process was pretty standard for chili. Brown the beef, simmer the ingredients, and add fresh toppings like red onion, cilantro, and cheese.

There were really only two things about the experience that stood out:
Adding pumpkin puree to the chili
Frying our own tortilla strips
The homemade tortilla strips were crisp and tangy (because we added salt and lime), and the pumpkin made the chili more rich and dynamic than normal—it's definitely something we'll be repeating in the future on our own!

We loved this meal.
The Positives Of Plated
It's clear to us why Plated has grown into one of the largest meal kit delivery services. Here are some of the things that really stood out to us:
The Negatives Of Plated
There are a few minor negatives to be aware of before you try Plated for yourself, however:
These negatives weren't too big for us, but if you're on a strict diet or need to be careful about the budget, you'll want to keep these things in mind.
The Verdict: Are Plated Meal Kits Worth It?
We had high hopes for Plated (that Shark Tank episode years ago really got our attention), but we didn't expect to be blown away. Plated really delivered beyond our expectations.
Both recipes were some of our all-time favorites from meal kits—and we're definitely going to be recreating them when we cook in the future. Next time we make chili, we're adding in pumpkin. Next time we want pizza, we're pulling out the artichokes and spinach!
Plated was super convenient, of course. Even though the ingredients weren't organized into packages by recipe, it was far simpler and faster than making a meal plan, going to the grocery store, and picking out ingredients.
Oh, and next time, we're
definitely
going to try a dessert.
We think Plated is great for people who want variety, a nice dessert, and top-shelf food (and aren't afraid to pay a bit more for it).
Plated almost always has a wild discount for first-time subscribers, so head on over to their website and see what the current special is.
Plated Alternatives
If you're not sure Plated is a good pick for you yet, here are a couple alternatives we suggest considering as well.
Blue Apron
With servings for just $9.99, Blue Apron is a bit nicer on the budget. The food's just as incredible and family plans are great for extra servings, but there's a little less variety when picking meals online.
Sun Basket
If you follow a strict diet, like vegan, gluten-free, or paleo, you'll want to check out Sun Basket. At $11.99 per servings, it's also on the pricier side, but Sun Basket makes it super easy to find meals that fit your preferences with dedicated plans.
---
If Plated seems like the best fit for you, check out their current discount, have some recipes shipped to your doorstep, and let us know how it goes!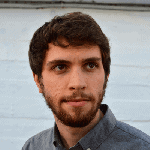 Not all meal kit companies are equal, and Garrett's on the hunt to see which ones have the freshest ingredients, the best tasting recipes, and the clearest cooking instructions.