We've come across some gimmicky meal kit companies out there, and we thought Martha & Marley Spoon may be one.
But we didn't want to judge a book by its cover… could Martha Stewart's recipes really be meal kit worthy? Only a deep Martha & Marley Spoon review could find out.
Note: we bought these meal kit recipes on our own, without being contacted by Martha or her team (but if you're reading this, Martha, we'd love if you said hello!).
In this honest Martha & Marley Spoon review, we'll cover…
If the company is really a great meal kit provider, or just a gimmick-driven brand
How Martha Stewart's recipes taste
Who will fall in love with the meal kit… and who should stay away.
Let's get started.
How Is Martha & Marley Spoon Different?
Marley Spoon is a Germany-based meal kit company that operates in Europe and Australia. But when they decided to expand to the US, they knew they needed a celebrity chef to help stand out from the other companies… and that's how Martha Stewart got involved.
The 20 weekly recipe options are all from Martha Stewart's archives, so if you're a Martha Stewart fan, this is by far the easiest way to cook in her style.
For 4 servings, you'll pay $12/serving. As you go up, however, the prices do become a lot more affordable.
Other than that, it's a pretty standard meal kit company, with overnight shipping, recyclable packaging, mostly organic ingredients, and well-designed recipe cards.
Martha & Marley Spoon vs Sun Basket, HelloFresh, and Blue Apron
We Tried Two Martha & Marley Spoon Meals... Here's How It Went
Our unboxing experience was pretty standard, with recipes separated by brown paper bags, a few extra-large ingredients loose in baggies, and beautiful recipe cards.
But there was something that was very different—and it almost really messed up our whole experience. The refrigerated items were in a small ice pack bag (the whole box was not insulated), and though we saw the sausage in there, we completely missed the parmesan cheese—and threw it away in the recycling bin.
A few hours later, once I realized we were missing a lot of cheese, I went outside to check. Sure enough, it was still in the ice bag—cold as can be. Disaster averted! Phew.
Meal #1: Orecchiette & Sausage
The first meal we cooked was incredible. The instructions were clear, the ingredients fresh, and the flavors robust. It was really helpful to have the butternut squash pre-cubed (it's one of the hardest veggies to cut).
The rosemary-infused olive oil tasted incredible both in the pasta and on the arugula salad. And even though we've never been big on ricotta cheese, it added a fluffy texture that really complimented the more dense ingredients.
Pro Tip: Anytime you cook pasta, reserve some of the water at the end. Pasta likes to soak up sauce, but when you mix in pasta water with the sauce, the pasta can't soak it up very much. That way you don't end up with dry pasta.
Meal #2: White Bean & Swiss Chard Stew
This next recipe is an easy one to repeat—and we'll definitely be making a lot of it next winter!
The stew itself was pretty straightforward: chop, saute, simmer. The smoked paprika added a deep flavor we loved, the carrots and beans were soft and creamy, and the savory swiss chard was a nice touch of green.
The ciabatta was perfect. The butter garlic parmesan sauce drizzled on top before baking made it some of the best bread we've had it ages. More, please!
Our bowls were wiped clean by the end of this meal, thanks to the ciabatta, and our bellies were happy and full.
The Positives Of Martha & Marley Spoon
Let's hit on some of the high points from our Martha & Marley Spoon experience:
The Negatives Of Martha & Marley Spoon
There are a couple drawbacks though, so let's call those out:
The Verdict: Is Martha & Marley Spoon Worth It?
Even though it seemed gimmicky that Marley Spoon chose Martha Stewart as its celebrity chef, it doesn't take away from the food experience at all. In fact, we're all for it, because Martha Stewart's recipes are well-beloved and delicious.
Our meals tasted incredible, we liked that there was less insulation in the box, and we had an easy time following along with the instructions.
The $12 servings are unfortunate, but if you order 6+ servings per shipment that comes down considerable (closer to $9/serving).
Overall, we think Martha & Marley Spoon is a worthy contender to other meal kits out there, and especially great if you're already a Martha Stewart fan.
You can see if Marley Spoon is a good fit for you without paying full price, thanks to their big new-customer discount.
Martha & Marley Spoon Alternatives
If the whole Martha Stewart meal kit thing just doesn't sound right to you, no worries. Here are a few alternatives worth checking out.
Dinnerly
This kid-friendly meal kit serves up classic home favorites that may seem a bit more tame compared to other meal kit recipes. And Dinnerly servings are only $4.99!
Blue Apron
Blue Apron is the go-to meal kit for many people, offering a variety of well-rounded recipes and side dishes and tools from their 'market'.
---
Think Martha & Marley Spoon may be a good fit after all? They're always offering a pretty great discount for first-timers. You can see the current discount here.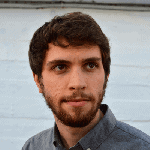 Not all meal kit companies are equal, and Garrett's on the hunt to see which ones have the freshest ingredients, the best tasting recipes, and the clearest cooking instructions.