Similar, almost-rhyming names aside, are there really any differences between Home Chef vs HelloFresh? Yes, actually: quite a few!
These companies have a different approach to meal kit deliveries which translates into separate experiences that can work very well for a type of household but... not so much for another.
After trying both, we created this Home Chef vs HelloFresh comparison to help you figure out which meal delivery service would make your life easier without breaking the bank.
Let's get started!
Plans: Two-, four- and six-people plans that cover from 2 to 6 nights.
Omnivore, carnivore, pescatarian, vegetarian, calorie or carb-conscious options, and you can avoid specific ingredients
Price per serving: $8.99
Delivery: $6.99 (or $13.99 for the most basic plan)
Recipes per week: Usually more than 20
Plans: Two people: between 3 and 5 nights.
Four people: between 2 and 4 nights.
Veggie, calorie smart and family-friendly options
Price per serving: $7.49-8.99
Delivery: $7.99
Recipes per week: Around 20 for the main plan, fewer for other options
Quick overview: Home Chef (the name doesn't lie!)
The name of this Chicago-based meal kit delivery company wasn't chosen randomly: with over twenty weekly recipes, highly customizable plans, ingredient swaps and dietary options, you really are the chef! (1)
"Once we got into that cadence of getting groceries delivered and not going to the store, it was like, look how much time we're saving. Convenience is a key to all of this." - Matt Pulley, CTO
As you can read in our Home Chef review, it can speed up the cooking process for more nights and even more people than most meal kit deliveries, which makes it a lifesaver for singles, couples or larger households with different food requirements.
Quick overview: HelloFresh, the largest meal delivery kit
When this German company shook our competitive market and even overtook Blue Apron as the largest meal kit delivery in the US (2), we knew they must have been doing something right.
"We are currently active in nine countries, making a difference to our customers' lives by enabling them to live better and healthier." - Ed Boyes, US CEO (3)
You can learn more about them in our HelloFresh review, but… spoiler alert! They're a practical meal kit delivery service for singles, couples, small families and student houses that aren't too fussy when it comes to food. On the contrary, they enjoy trying different flavors and challenging their cooking skills.
Home Chef vs HelloFresh comparison: which one tickles your taste buds?
You've probably already spotted some similarities and stark differences, so let's tackle the core of our Home Chef vs HelloFresh comparison to see what these features actually mean for you.
Meal Plans & Prices
Trust us: we've tried several meal kit deliveries (like… a lot!), and yet Home Chef is still one of the best when it comes to meal plans, in our opinion!
They offer options for two, four and even six people, with the last being very rare for these companies. Great news for larger households!
Each plan can also cover anything between two and six nights, which we've also found quite generous.
However, that's not even the best thing!
First of all, you can customize your plan by choosing between the classic Home Chef option or an even simpler Fresh & Easy style. Then you can opt for omnivore, carnivore, veggie or pescatarian plans.
Have you got calorie or carb-related requirements? Not a problem. Just tick those boxes.
As if that weren't already outstanding, you can let Home Chef know which ingredients you never want to receive for your recipes.
They've also thought of students on a budget, who can receive a juicy discount on their first order.
While their price-per-portion is fairly average ($8.99), we were a bit disappointed to realize that it doesn't get cheaper when you add more servings and nights. A bit unusual for a meal delivery service.
HelloFresh's plans have fewer options, but they can still cater to most households, which is probably why they're so popular.
They have plans for two or four people, the first one covering between three and five nights and the second between two and four.
There aren't as many dietary options but you can still choose to have a veggie, family-friendly or calorie-smart box.
Because their price-per-portion changes depending on the plan, HelloFresh can get slightly cheaper or more expensive than Home Chef, but we're talking about pennies.
Even though they're both some of the best meal kit deliveries for singles, the only instance in which the price difference is remarkable is the two-nights-for-two-people plan, since the Home Chef delivery charge gets significantly higher.
We also love the fact that HelloFresh's 50% student discount covers the entire subscription.
Winner: Home Chef. They both offer great options for singles, couples and families, but Home Chef takes it to the next level.
Ingredients
If one of the reasons why you're looking for a meal kit delivery is to eat healthier food, both Home Chef and HelloFresh will make it happen.
Home Chef relies on trusted, mostly local suppliers and sustainable farms. However, while we had an impeccable experience, some customers have complained about a few ingredients that didn't look too fresh.
We found that HelloFresh's boxes really honor the company's name. Not only do they choose high-quality local ingredients, but they list the provenance of all of them in their nutritional information sheet. It doesn't get more transparent than this!
Winner: HelloFresh. It really is as fresh as it promises!
Both Home Chef and HelloFresh offer similar portions and around twenty recipes per week, which is a much wider choice compared to some other meal kit deliveries. So what's the difference?
Home Chef caters to time-poor beginners: simpler recipes, detailed explanations, and shorter cooking times. They also send you a neat folder to collect all the recipe cards (a welcome surprise!).
However, what we love the most about them is how customizable they are. You can swap some ingredients to really match what your taste buds are after.
Oh, and they offer a few lunch and breakfast recipes as well as some add-ons like desserts and smoothies. Yummy!
HelloFresh's recipes are still fairly straightforward but we'd mainly recommend them to those who're a bit more experienced.
We also found them more exciting, perfect if you want to reward your efforts with a gourmet meal that looks and tastes just like if a professional chef had prepared it.
Winner: HelloFresh. We love Home Chef's customizability, but we still can't stop thinking about the flavor and aroma of the HelloFresh's recipes that we've cooked.
Customizability
What if you go on holiday? Or if you have guests round for dinner next week? No need to worry!
Both meal kit deliveries offer highly customizable experiences. You can pause your subscription and edit your meal plan through their user-friendly interfaces.
We especially appreciated the amount of information that Home Chef offered us when choosing our recipes. We think their website makes it even easier to find specific dishes for your dietary requirements. Plus, being able to cover other meals or snacks is a big plus!
Winner: Home Chef. It doesn't get any easier than this.
Packaging
While some meal kit deliveries rely on loose ingredients, both Home Chef and HelloFresh send them pre-portioned per recipe. Super handy!
They also rely on mostly recyclable packaging and include instructions on how to do so correctly.
However, we found that HelloFresh puts more effort into sustainability. They use a lot less plastic compared to their rival that sometimes goes as far as wrapping individual garlic cloves.
They even include some recycled fibers in their packaging. Nice one, HelloFresh!
Winner: HelloFresh. Both tidy and practical, but a kinder environmental footprint is always welcome.
Our final verdict: which is right for you, Home Chef vs HelloFresh?
Overall, we believe that HelloFresh is a better meal kit delivery service thanks to their fresh (duh!) and locally sourced ingredients, more adventurous recipes, and eco-friendlier approach to packaging.
However, we think that either Home Chef or HelloFresh can be a better meal kit delivery for you depending on your needs.
HelloFresh is better suited to meat-eaters and vegetarians without many dietary requirements, especially single professionals, couples, small families and student houses. They're great if you want to try gourmet recipes and don't mind spending a bit more time cooking, sometimes.
(You'll save $80 in total over your 5 deliveries, including free shipping on the first box!)
Home Chef, on the other hand, can be your absolute best friend if you're after a highly customizable experience and even simpler, quicker recipes. These boxes are perfect for singles, couples and larger households with more dietary requirements or a few picky eaters.
(Get $30 Off Your First Order with Home Chef)
FAQs
1. Which is cheaper: Home Chef vs HelloFresh?
Home Chef can be cheaper than HelloFresh and vice versa depending on how many people and nights you want to cover, but it's a very small difference, especially when you factor in the delivery fee. In general, HelloFresh gets slightly cheaper per portion when you add more servings.
2. Can you do Home Chef for one person?
Even though they haven't got a specific plan, you can definitely do Home Chef for one person! Just select their two-people plan and keep in mind that the number of nights that you'll choose will result in double the number of meals for you.
3. Is HelloFresh worth the cost?
We think that HelloFresh is worth the cost because, although it can be more expensive than grocery shopping, it saves you a lot of time, both when it comes to planning your meals and cooking them. On top of that, it also avoids food waste. For example, you don't have to buy a huge jar of sauce for something that only requires a teaspoon.
---
References
1. Kitun, S. (2019, August 6). Home Chef CTO on Building the Tech to Help Picky Eaters Find the Perfect Meal. Retrieved from https://technori.com/2019/08/17989-home-chef-cto-on-building-the-tech-to-help-picky-eaters-find-the-perfect-meal/fiske/

2. (n.d.). (2018, March 27). HelloFresh Passes Blue Apron As Biggest Meal Kit Company In The US. Retrieved from https://www.pymnts.com/news/delivery/2018/ebay-shipping-feature-augmented-reality/

3. Crowe, E. (2017, January 13). Bringing Fresh to the Masses: Interview with Ed Boyes of HelloFresh. Retrieved from https://www.specialtyfood.com/news/article/ed-boyes-bringing-fresh-masses-q/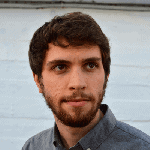 Not all meal kit companies are equal, and Garrett's on the hunt to see which ones have the freshest ingredients, the best tasting recipes, and the clearest cooking instructions.