We're going to say what nobody seems to want to admit: yes, meal kit deliveries are practical, time-saving, and exciting... but, when they cost around $10 per serving, not everyone can afford them!
If the budget-friendliness side of things matters to you, you're in the right place: while we'll help you figure out whether Dinnerly vs EveryPlate is the right choice for you, we thought we'd first let you know that they both are some of the most affordable meal kit deliveries out there.
Phew.
Now let's see which one actually allows you to get your money's worth: Dinnerly or EveryPlate?
Plans: Both the two- and four-people plan cover anything between three and six nights.
Available as a vegetarian option (up to four nights max)
Price per serving: $4.69-5.29
Delivery: $8.99
Recipes per week: Around 18
Plans: Both the two- and four-people are available for three, four or five nights.
Price per serving: $4.99
Delivery: $8.99
Recipes per week: 16
Quick overview: Dinnerly, the cheapest meal kit delivery
Starting at only $4.69 per serving, Dinnerly is the most affordable meal kit delivery at the time of writing this article. However, this doesn't mean that you'll compromise on quality (1):
"The fixed weekly menu lets Dinnerly buy in bulk, repeating recipes only once a month each season, and packaging is kept to a minimum." Forbes
Fresh but fewer ingredients, digital recipes instead of printed cards, humbler marketing campaigns: this is their winning recipe behind such low prices.
Their plans can cater to singles, couples, and families (including vegetarians) who want to cover either half or almost every dinner a week with quick, simple recipes.
Discover more about this company in our Dinnerly review.
Quick overview: EveryPlate, basic but customizable
Launched in 2018 as a budget-friendly alternative, EveryPlate is an even younger meal kit delivery owned by the popular Hello Fresh. (2)
They've also found clever ways of cutting costs, such as using less packaging, simpler ingredients, and more basic plans.
However, what sets them apart from their competitor is that they still involve a higher degree of customization when it comes to the actual recipes.
They could be a better option for couples or families who aren't trying to stick to a specific diet or lifestyle and, while preferring straightforward recipes, wish to be more involved with the process.
Dinnerly vs EveryPlate: Here's What's Cooking!
While the pricing is almost identical, we bet you'll immediately spot a big difference:
Yep, fairly similar but with a few signature features that could be more important to you. Let's dive into the juicy part of our Dinnerly vs EveryPlate comparison.
Meal Plans & Prices
Both Dinnerly and EveryPlate offer a two- and four-people plan, but it's immediately clear that the former includes more options.
In fact, you can choose to have Dinnerly for anything between three and six nights a week, and most plans and options are available as a veggie alternative, too.
The more evenings and people are involved, the cheaper Dinnerly gets per serving, ranging from $4.69 to $5.29.
EveryPlate's plans are undoubtedly more basic: you can either have them for three, four or five nights a week, but—while they always include a few meat-free recipes—you haven't got the option of sticking to a vegetarian plan.
Unlike its direct competitor (and most meal kit deliveries), their price-per-serving doesn't get cheaper depending on the number of meals: fixed at $4.99, it means that your weekly box can end up being slightly cheaper or more expensive than Dinnerly depending on what you decide to cover. Still, we're talking about a few pennies or dollars.
Keep in mind that, with both Dinnerly and EveryPlate, you must add an $8.99 delivery charge.
Unlike its competitor, the latter also offers a student discount.
Winner: Dinnerly. We appreciate the fact that it gets cheaper with larger orders and that they've taken our vegetarian friends into account.
Ingredients
If you were a bit wary of these companies due to their too-good-to-be-true prices, you can release that big breath: neither Dinnerly nor EveryPlate cut costs by compromising on the quality of their ingredients.
They're always fresh with both meal kit deliveries. However, we were disappointed to find very little information about their suppliers and sustainability, especially when compared to other companies.
Still, Dinnerly promises to use grass-fed ground beef, antibiotic-free chicken, and American-caught shrimps.
Winner: Dinnerly. Both Dinnerly vs EveryPlate pleased us with fresh produce, but the former gave us a tiny bit more information about its origin.
Recipes
Here's one of Dinnerly's USPs: they only use six ingredients per recipe!
This translates into a much shorter preparation time and quicker recipes (mostly around 30 minutes) but, obviously, you can't expect the most flavorful and exciting restaurant-style dishes.
Still, Dinnerly's 16-18 weekly recipes are familiar (only occasionally global-inspired), filling, and picky-eater proof.
They also offer a balanced range of vegetarian, gluten-free, low-calorie, and family-friendly options with simple tags to identify them
Because this company cuts costs by removing printed cards, it can be less straightforward to begin with, but you can streamline this process by using their app.
EveryPlate keeps their prices so low by building their recipes around cheaper proteins like sausages or chicken breasts and by keeping them simple. If you crave something fancier like a steak-based meal, you might have to pay an extra $2.99.
Still, you have a fairly wide range of familiar dishes and American staples to choose from: their 16 weekly recipes include meat-based, vegetarian meals, and even options that are more suited to specific diets (although you can't turn them into a regular plan).
What sets them apart, though, is their customizability. As well as their upgrades, you can use the 'Modularity' feature to swap proteins or the 'Double-up' to enjoy the same meal twice (3).
"We listened to our customers and learned that they crave customization while still enjoying the ease and convenience of having all the fresh ingredients safely delivered to their doorsteps." Yury Trofimov, EveryPlate general manager
EveryPlate has kept traditional recipe cards (more compact than with most meal kit deliveries) but you can still use their app.
To avoid disappointment, we thought we'd warn you: most meal kit deliveries assume you have your own oil, salt and pepper, but both Dinnerly and EveryPlate expect you to have additional ingredients like flour, butter, sugar, and milk, too.
Unlike more expensive competitors, neither of them offers the option of avoiding specific allergens or ingredients. However, they're all clearly listed when you pick your weekly recipes.
Winner: EveryPlate. While their recipes are often more basic and less global-inspired than Dinnerly, we bet you'll have lots of fun customizing your meals to suit whatever your taste buds are craving that week.
Customizability
Both Dinnerly and EveryPlate boxes offer customizable subscriptions that won't make you feel... boxed in: for example, you can tweak your plan, pause it, or skip a week.
They both offer fewer delivery options than most meal kit deliveries, especially depending on your area.
However, while EveryPlate covers 48 states, Dinnerly is currently delivering to 29, so you should definitely check if yours is included before falling in love with them.
Winner: EveryPlate. Both customizable, but this one is accessible to more people.
Packaging
To cut costs even further, both Dinnerly and EveryPlate will deliver your box with loose ingredients rather than dividing them by recipe.
Personally, we really liked how Dinnerly turned their box into a story that got us even more excited about the pleasure of enjoying dinner time together. Most importantly, they specified that they only use paper from sustainably managed forests.
EveryPlate's boxes are more compact than most meal kit deliveries, but we were a bit disappointed to find lots of plastic. Still, it seems to be entirely recyclable and they offer you clear instructions on how to do so correctly.
Winner: Dinnerly. You'll get a fairly similar experience with both Dinnerly and EveryPlate, but the latter seems to have put a little more effort into sustainability.
Our final verdict: Dinnerly vs EveryPlate, the affordable meal kit showdown
It was a tough match but, overall, we believe that Dinnerly is a better meal kit delivery: it offers more plan options, has a vegetarian alternative, gets cheaper with more servings, is slightly more open about their produce, and has more sustainable packaging.
This makes Dinnerly a better choice for both meat-eaters and vegetarians, whether they're single, couples, or larger families.
However, EveryPlate might be the best value for you if you prefer having the option to customize your recipes a bit more, you like collecting recipe cards, value simplicity over a wider range of global-inspired recipes, and—even though you occasionally enjoy trying meat-free dishes—aren't committed to a vegetarian diet.
Plus, EveryPlate can even be slightly cheaper than Dinnerly if, for example, you're a small household that only wants to cover three nights a week.
FAQs
1. Which is better: Dinnerly vs EveryPlate?
We think that Dinnerly is better than EveryPlate in various aspects (such as types of plans, vegetarian options, and transparency). However, whether it's the better option for you depends on your needs and habits: if you aren't fussed about having a vegetarian plan and would rather be able to customize your recipes, then you can definitely consider EveryPlate to be a better meal kit delivery for you.
2. Is Dinnerly better than Hello Fresh?
It's hard to say whether or not Dinnerly is better than Hello Fresh because they target very different customers: Dinnerly is a better choice for those who value affordability and simplicity above everything else, whereas Hello Fresh is a more versatile option for busy professionals who still want to enjoy restaurant-style meals at home without too much hassle.
3. What is the cheapest meal delivery service?
The cheapest meal delivery service is currently Dinnerly if you opt for more nights in its family plans, whereas it's' definitely EveryPlate if you're only planning on covering a few nights a week for one or two. Still, the difference is minimal: they're both the most affordable meal kit deliveries on the market.
4. Why is Dinnerly so cheap?
Dinnerly is so cheap because they've found clever ways of cutting costs without sacrificing quality: for example, they offer fewer weekly options and ingredients, as well as getting rid of printed recipe cards.
Comparing meal kit deliveries can be quite tricky as they often include similar prices ...
References:
1. Hoeffner, M.K. (2017, September 18). Dinnerly, Which Solves A Common Meal Kit Setback, Launches Nationwide. Retrieved from https://www.forbes.com/sites/melissakravitz/2017/09/18/dinnerly-nationwide-cheap-meal-kit-martha-stewart-cooking/?sh=33d21e540cda
2. Hodgson, L. (2020, November 23). HelloFresh inks $277M deal for US meal delivery startup. Retrieved from https://pitchbook.com/news/articles/hellofresh-inks-277m-deal-for-us-meal-delivery-startup
3. Straus, K. (2020, August 17). EveryPlate Personalizes the Meal Kit Experience with Launch of Customizable Proteins and Sides. Retrieved from https://www.businesswire.com/news/home/20200817005139/en/EveryPlate-Personalizes-the-Meal-Kit-Experience-with-Launch-of-Customizable-Proteins-and-Sides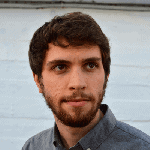 Not all meal kit companies are equal, and Garrett's on the hunt to see which ones have the freshest ingredients, the best tasting recipes, and the clearest cooking instructions.