We know: it can be hard to choose between Blue Apron vs HelloFresh, the two largest meal delivery services in the US. However, while at a first glance they might appear almost identical, we've encountered quite a few differences that could easily tilt the scale for you.
And remember: it's not about finding the best overall, but rather the right meal kit delivery for your needs, eating habits and budget.
We've created this Blue Apron vs HelloFresh comparison to help you do just that.
Ready for the ultimate showdown?
Plans: Two people: 2 or 3 nights
(available as a veggie option, too),
Four people: 2, 3 or 4 nights
Price per serving: $7.49-$9.99
Delivery: Free or $7.99 for the most basic option
Recipes per week: Usually up to 11
Plans: Two people: 3, 4 or 5 nights,
Four people: 2, 3 or 4 nights, Both available as vegetarian or calorie smart options, too
Price per serving: $7.49-$8.99
Delivery: $7.99
Recipes per week: Usually up to 11
Quick overview: Blue Apron, a popular & beloved meal delivery kit
Founded in 2012 (1), it didn't take long for Blue Apron to conquer the entire country's taste buds. After all, it's practical, time-saving, and offers meal plans that can cater to both single professionals and larger families.
"You're getting great meals, but you're not feeling like you're having to buy a giant jar of sauce for something where you only might need a small amount or buying too much produce that goes bad too quickly." Linda Findley Kozlowski, CEO - Blue Apron (2)
As you can find out in our Blue Apron review, we think it's a fantastic solution if you like to combine quick, straightforward recipes and a few more advanced dishes, especially when you haven't got any specific dietary requirements.
Quick overview: HelloFresh, the largest meal delivery kit
This German company entered the competitive US market in 2013 (3) and yet, with its wide array of options and quick recipes, managed to stand out against their competitors. In 2018, they even overtook the giant Blue Apron, becoming the largest meal delivery company in the US (4).
"We have built a sustainable alternative for consumers to buy food that helps eliminate food waste from farm to fork. And what is left at the end of a week in our distribution centers we donate leveraging SpoilerAlert's food donation solution." Uwe Voss, COO (5)
You can discover more about them in our HelloFresh review, but… the moral of the story? They're a handy option for those who want to cover more nights per week and cater to different dietary requirements.
The Ultimate Blue Apron vs HelloFresh Comparison
Now, let's see what the actual differences are.
Meal Plans and Prices
Both meal delivery kits offer the same four-people plan, covering either two, three or four nights a week. As for two people, Blue Apron can speed up your meal preparation for two or three. That might be why it's actually more popular with single professionals, who can use it to cover most of the week.
HelloFresh, on the other hand, does a better job of freeing up more evenings for busy couples too, letting them choose anything between two and five nights.
As for price, they're rather similar. They both get cheaper per serving the more people and nights you add. While the largest HelloFresh meal plans are a whole dollar less expensive per portion, you must also factor in the delivery fee. Realistically, the price difference between Blue Apron and HelloFresh is only pennies.
So what's the actual difference, you ask? The focus on vegetarian options and other dietary requirements.
Blue Apron's two-people plan is also available as a veggie option, whereas all of HelloFresh's plans can be chosen as a Meat & Veggie, Veggie, Family-Friendly or Calorie Smart alternative.
Oh, the latter also offers a juicy 50% student discount which can help them say bye to expensive takeaways or sad microwave dinners.
Winner: HelloFresh. More nights per week and a wider array of meal plan options.
Ingredients
As the name suggests, HelloFresh uses high-quality ingredients and the company is very transparent about its suppliers. Thanks to their efficient system, they generate 66% less food waste than traditional retailers (6).
Blue Apron's ingredients also don't disappoint! We especially appreciate the fact that they mostly rely on organic produce and always use hormone-free meat.
Winner: draw. Both meal kit delivery companies use trusted suppliers and fresh ingredients.
Recipes
HelloFresh offers many more recipes to choose from: usually, around twenty per week.
However, it's important to note that there are fewer options for specific meal plans like the Veggie or Calorie Smart alternative. Still, they're very easy to browse and select thanks to their practical filters and tags.
Overall, we've found that they're slightly simpler to follow, too (still mouthwatering and exciting, though).
Blue Apron's recipes are a bit more varied, with lots of international options and inspiration from different cuisine. While they're still pretty straightforward, they can sometimes include a more challenging step or specific terms that the most novice chefs might not be familiar with.
However, your efforts will be rewarded with a few more sophisticated, restaurant-worthy options.
Like most meal kit deliveries, Blue Apron assumes that you've already got salt, pepper and oil. However, if you haven't got ingredients like butter at hand, HelloFresh might result in an impromptu trip to the store.
As for quantities, they both offer perfect portions, so it's unlikely that you'll get any leftovers. Some customers were initially a bit disappointed because some of the dishes from either Blue Apron or HelloFresh looked small, but then they realized that the meals were actually filling.
Since both meal kit deliveries aim for healthy calorie counts, we think they can help you get used to eating correct portions, too.
Winner: Blue Apron. We found their recipes to be a bit more varied and exciting.
Customizability
Worried that signing up for a meal delivery kit will keep you boxed up in a rigid plan? Think again!
Both Blue Apron and HelloFresh offer customizable subscriptions, allowing you to pause or edit your plan every week. The latter has a particularly user-friendly interface.
However, with Blue Apron you can also take your dinner to the next level by shopping for kitchen tools and pantry ingredients or signing up for their wine club.
Sadly, HelloFresh has discontinued theirs.
Winner: Blue Apron. We couldn't resist their online shop and wines!
Packaging
It's clear that both companies have sustainability and practicality at heart.
Blue Apron's plans are delivered as loose ingredients in entirely insulated boxes: they usually result in less packaging and over 85% of it is recyclable by weight (7).
HelloFresh divides its ingredients in recipe bags and only insulates those that require it. Sure, it can result in a bit more packaging, but we've noticed that they also use less plastic.
Plus, since the only non-recyclable item in meal delivery kits is the ice gel, there's actually less of that in most cases. On top of being recyclable, their packaging includes some recycled fibers, too.
Winner: HelloFresh. You can tell they've put a lot of effort into recyclability.
Blue Apron vs HelloFresh: our final verdict (drumroll!)
So what's the better meal delivery kit between Blue Apron and HelloFresh? As you probably noticed, it's technically a draw, but, overall, we think that HelloFresh offers a few more perks.
It's got more meal plan options and veggie alternatives, takes calories into account, relies on easier recipes, and has a slightly more sustainable approach.
This makes it a more suitable meal kit delivery option for professional couples without a lot of time on their hands, larger families, those with dietary requirements, beginners, and, thanks to their generous discount, student houses, too.
On the other hand, Blue Apron offers an impressive array of options, high-value plans for singles and larger households, and more add-ons. That's why we think that it could be a better option for you if you were looking to expand your cooking horizons, upgrade your skills, and pamper yourself with their wine club.
FAQs
1. Is Blue Apron healthy?
Yes, Blue Apron is a healthy meal delivery kit. They mainly use organic ingredients and, because their portions are the right size and number of calories, their recipes result in well-balanced meals.
2. Is Blue Apron worth it for one person?
Yes, Blue Apron is worth it for one person if you opt for their two-people plan. It'll also mean that you can cook each meal once and heat up the leftovers the following evening, saving even more time.
3. How much is HelloFresh per meal?
The price of HelloFresh per meal changes depending on how many people and nights you want to cover, but, in general, it ranges from $7.49 to $8.99.
4. What are some examples of HelloFresh meals?
Some examples of the most popular HelloFresh meals are their fried chicken, roasted veg & lentil jumble, chermoula spiced halloumi, herby salmon, and steak strips with cheesy chips 'n posh gravy.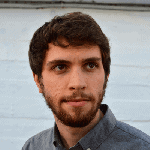 Not all meal kit companies are equal, and Garrett's on the hunt to see which ones have the freshest ingredients, the best tasting recipes, and the clearest cooking instructions.