At a first glance, Freshly vs Sun Basket couldn't be more different: one sends you pre-cooked meals to heat up in the microwave, the other is famous for its organic ingredients and recipes.
Simple enough, right?
Well, turns out they also have some common features that could make your choice trickier, like their paleo option and the fact that… plot-twist: Sun Basket has now started offering premade meals, too!
Let's see which type of meal kit delivery caters to your specific needs: Freshly vs Sun Basket?
Plans: 4, 6, 10 or 12 meals a week.
Divided into Crafted Classics, Signature Collection, Freshly Fit (paleo & keto), and Takeout Twists
Price per serving: $8.49-$11.49
Delivery: Depends on the area
Recipes per week: Over 30
Plans: Two- and four-people plans for 2, 3 or 4 nights.
Available as Paleo, Vegetarian, Lean & Clean, Gluten-Free, Carb-Conscious, Mediterranean, Fresh & Ready (premade), Diabetes-Friendly, Pescatarian, or Chef's Choice
Price per serving: $10.99-13.99 (recipes),
$8.99 (premade)
Delivery: $7.99
Recipes per week: Around 17 recipes (can be fewer for specific plans) & 9 premade meals
Quick overview: Freshly, premade chef-style meals that save you time
Freshly lets you skip the meal preparation entirely by sending you pre-cooked meals that you can heat up within a few minutes.
Still, don't expect low-quality store-bought meals full of additives! (1)
"Freshly is focused on nutrition, touting that its meals are naturally sweetened and less processed than other prepared meals with choices free of dairy, gluten or soy." Grocery Dive
By focusing on individual portions, Freshly has become a popular option for single professionals (for whom budget isn't a problem), as well as busy couples or households who don't always eat together due to different schedules.
You can learn more about them in our Freshly review.
Quick overview: Sun Basket, healthy recipes... either as a meal kit or premade meals
Famous for its focus on organic and healthy meals that can cater to specific diets and lifestyles, Sun Basket has recently bridged the gap between traditional meal kit deliveries and a Freshly-style approach: it now offers both (2)!
"If food is medicine, then Sun Basket wants to be the prescription." Forbes
While this makes them more expensive than the average meal kit, their flexibility translates into a fantastic choice for couples and families who are trying to eat healthier food but haven't got too much time on their hands.
Discover all about them in our Sun Basket review.
Freshly vs Sun Basket: Different Meal Kits with Some Common Features
A quick Freshly vs Sun Basket overview will give you a good idea as to how these meal kit deliveries are different as well as what features they share. Let's see which one can cater to your taste buds and habits!
Meal Plans & Prices
Freshly is extremely different from traditional meal kit deliveries: as well as sending you premade dishes instead of loose ingredients, it focuses on the number of meals rather than people and nights.
You can choose among a 4, 6, 10 or 12-meal plan;
The higher the number, the lower the price-per-serving gets (from $11.49 to $8.49).
Although they're much higher quality than what you can get from the store, we found $11.49 a bit too expensive for a microwavable meal. However, this entirely depends on how much you value saving time on food prep.
This business model makes Freshly one of the best meal kit deliveries for singles, and we can see it being a handy option for busy couples, too.
We'll look into it in more detail in the Recipe section, but—for the sake of comparison—it's worth noting that Freshly includes a meal plan option for the paleo & keto diet, too.
Sun Basket opted for a different approach. Regardless of whether you choose the meal kit (between $10.99 and $13.99 per serving, which is still more expensive than the average competitor) or premade options ($8.99):
You can have it for either two or four people;
It can cover two, three or four nights a week.
The plans are available as Paleo, Vegetarian, Lean & Clean, Gluten-Free, Carb-Conscious, Mediterranean, Diabetes-Friendly, Pescatarian, or Chef's Choice.
Thanks to these options, Sun Basket is one of the best paleo meal kit deliveries, as well as the most popular choice for weight loss.
Sun Basket's traditional meal kit option is a healthy solution for couples and families who're trying to eat organic food or follow a specific diet.
As for the Freshly vs Sun Basket pre-made meals, we don't believe that microwaving four portions in a row would be the best solution for families. However, it could work for households with different food preferences or who can't always eat together.
For example, families consisting of both meat-eaters and vegetarians or where someone needs some meals for the office, too.
Keep in mind that both Freshly vs Sun Basket will charge you for delivery, and that only the former offers a student discount on the first four orders.
Winner: Sun Basket. The fact that Sun Basket offers both traditional meal kits and premade meals makes it a more flexible option for more types of customers.
Ingredients
What we like about Freshly is that it uses fresh and natural products to craft its premade dishes. Basically, you get much healthier ready meals without artificial ingredients and chemical preservatives. Nice one!
Still, we would have appreciated being able to find out a bit more information about the origin of their produce and suppliers.
With Sun Basket, we really can't complain. This meal kit delivery is renowned for using over 99% organic ingredients that are 100% GMO-free.
Not only will they always send you hormone-free meat and Seafood Watch-approved fish, but they're extremely transparent about their suppliers.
Winner: Sun Basket. It's hard to compete against a meal kit delivery that puts so much effort into transparency and organic products!
Recipes
With Freshly, one thing's for sure: with over 30 different recipes, you won't have trouble finding something that makes your mouth water!
Their menu is clearly divided into four sections: Crafted Classics, Signature Collection, Freshly Fit (which consists of paleo and keto meals), and Takeout Twists.
While they focus on more familiar dishes and picky-eater proof recipes, you can find some more varied and global-inspired meals, too.
A quick look at their menu is enough to notice that Sun Basket offers a more varied range of meals with more creative flavor combinations to experiment with.
Since they rely on the award-winning chef Justine Kelly, we expected nothing less! The fact that she works with a team of nutritionists means extra peace of mind when it comes to specific diets. (3)
If you opt for the traditional meal kit recipes, you have around 17 to choose from every week, and they're usually ready in 40 minutes or so; as for their microwavable meals, there are 9 to choose from.
Their recipes aren't always as intuitive as with other more basic meal kit deliveries, but they're fairly straightforward and customizable: in fact, you can often swap proteins or upgrade to specialty meats, too.
We also appreciated the fact that, instead of the usual recipe cards for the meals you've chosen, Sun Basket sent us a recipe booklet: this means that you get to try more recipes on your own!
We have to admit that, even though Sun Basket's recipes never contain more than 800 calories per serving (4), we've found them pretty filling, whereas with Freshly we were left a bit hungry. Still, that might depend on personal preference.
Winner: Sun Basket. Once again, their varied range of perfectly portioned recipes and customization options won us over.
Customizability
Both Freshly vs Sun Basket allow you to skip a week, pause your subscription, or tweak your plan as often as you wish.
Personally, we've found Freshly's website and app a lot more intuitive and practical.
What we liked about Sun Basket, though, is that it allows you to customize your subscription experience even further with add-ons like wine, sauces, and even more meals or snacks, such as breakfast and lunch.
Winner: draw. Freshly makes it a breeze to customize your subscription, but Sun Basket offers more options.
Packaging
Great news: both Freshly vs Sun Basket will result in the tidiest fridge!
The former sends you a smaller box with single-serve portions, the latter divides its pre-portioned ingredients per recipe bag.
Even though their plastic packaging and trays are technically recyclable, we would have expected less plastic from Sun Basket since sustainability is one of their main focuses.
Winner: Freshly. Compact, tidy, and easy to store.
Our final verdict: should you opt for Freshly vs Sun Basket?
We believe that Sun Basket is a better subscription because they offer both meal kits and premade meals, choose organic ingredients, and send you a more varied menu with a few customizable options and add-ons.
If you're only interested in the ready meals side of things, keep in mind that Freshly can be more expensive depending on the plan, but it also has a wider range of recipes to choose from.
Thanks to its business model, Freshly is a better subscription for singles or couples with different food preferences.
Either way, we appreciate the fact that both Freshly vs Sun Basket include vegetarian and paleo options, too.
FAQs
1. Are Freshly meals already cooked?
Yes, Freshly meals are already cooked (but they aren't frozen), so you just need to heat them up in the microwave for a few minutes in order to enjoy them.
2. Is Sun Basket already cooked?
Yes and no. Sun Basket is already cooked if you opt for their Fresh & Ready option, which consists of premade single portions that you can heat up in the microwave or oven. If you go for Sun Basket's traditional meal plan, it's not already cooked: you'll receive pre-portioned ingredients and straightforward recipes to speed up your meal preparation.
3. Is Sun Basket good for weight loss?
Yes, Sun Basket is actually one of the best meal kit deliveries for weight loss. This is because each serving only contains 500–800 calories and this company includes a Lean & Clean plan.
---
Other Recommended Resources:
Comparing meal kit deliveries can be quite tricky as they often include similar prices ...
---
References:
1. Douglas Moran, C. (2020, October 28). Q&A: How Freshly is scaling to meet prepared meal delivery demand. Retrieved from https://www.grocerydive.com/news/qa-how-freshly-is-scaling-to-meet-prepared-meal-delivery-demand/587991/
2. Saxe, L. (2018, December 14). If Food Is Medicine, Then Sun Basket Wants To Be The Prescription. Retrieved from https://www.forbes.com/sites/lizzysaxe/2018/12/14/if-food-is-medicine-then-sun-basket-wants-to-be-the-prescription/?sh=36cbb8e96fb8
3. (n.d.). Meet our Chef. Retrieved from https://sunbasket.com/chef
4. (n.d.). What comes in my Sun Basket?. Retrieved from https://sunbasket.com/help/about-us/article/what-comes-in-my-sun-basket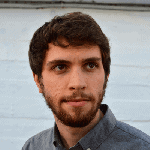 Not all meal kit companies are equal, and Garrett's on the hunt to see which ones have the freshest ingredients, the best tasting recipes, and the clearest cooking instructions.